Australian banks are going through some of the worst crises they have ever faced. Billions of dollars in shareholder equity has been wiped out due to recent scandals. More recently Westpac(WBK) is under investigation for money laundering charges. Total fines imposed on the bank may exceed $1.0 billion, With that intro, let's take a look at how they have performed in recent years.
Australian Bank stocks year-to-date return: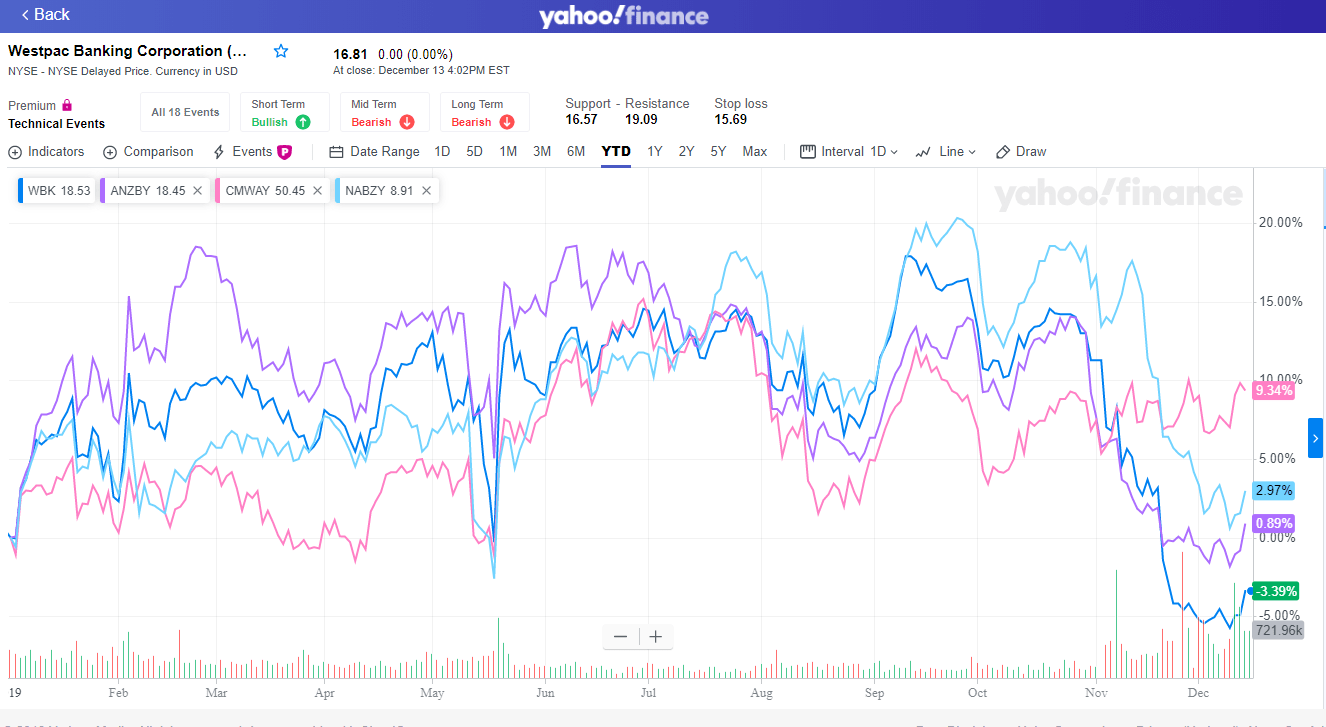 Australian Bank stocks 5-year return: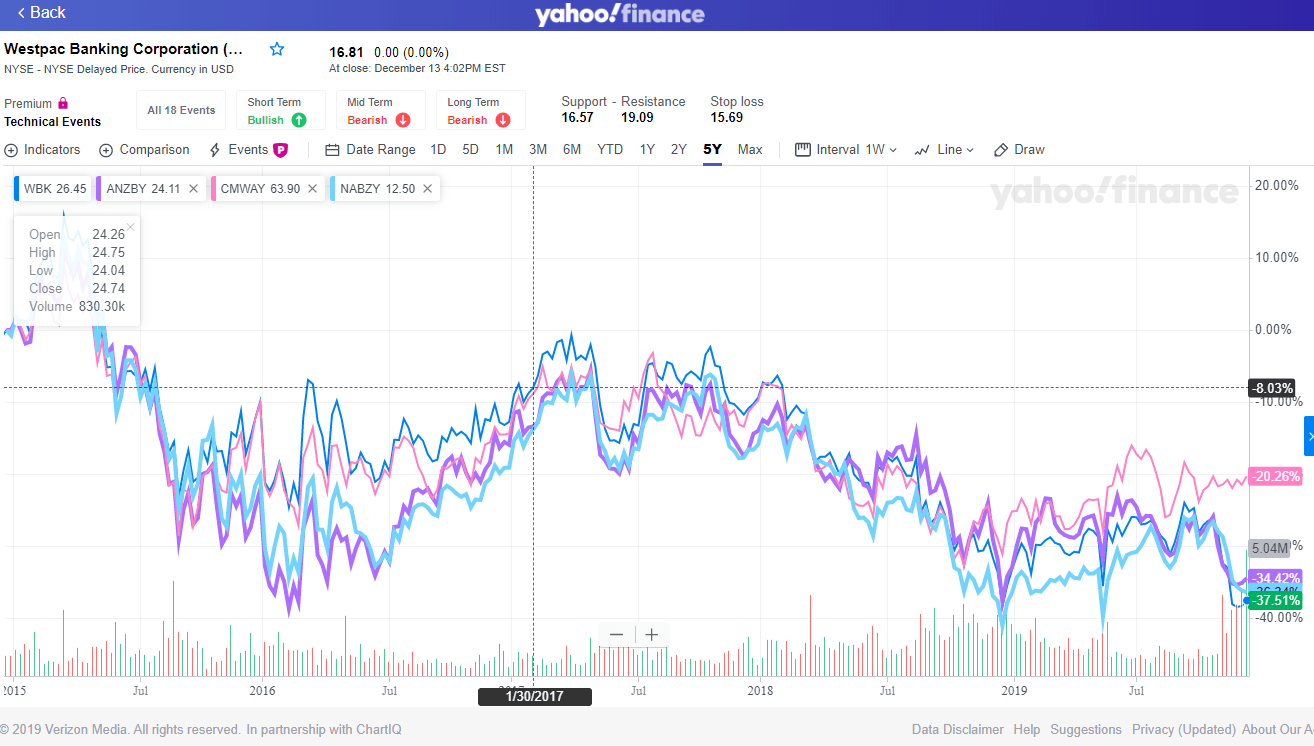 Note: The above returns show only price returns (excluding dividends)
Source: Yahoo Finance
Clearly of all the four major banks, CommonWealth Bank has been the best performer.
Related stocks:
1.Company: Australia & New Zealand Banking Group Limited (ANZBY) 
2.Company: Commonwealth Bank of Australia (CMWAY)
3.Company: National Australia Bank Limited (NABZY)
4.Company: Westpac Banking Corp (WBK)
Disclosure: Long NAZBY and WBK