With 2019 coming to end soon, some investors may be working at topping out their contribution limits for their 2019 retirement plans and planning their strategy for next year. The IRS has recently published the contribution limits for various retirement plans for the year 2020. The IRS adjusts these limits based on cost of living adjustments(COLA) each year.
How to use this chart?
If you are looking to contribute to a Roth IRA account in 2020, the maximum you can contribute is $6,000. This amount stays the same as in 2019.
If you are looking to save for retirement in your company's 401-K plan, the contribution limit jumps to $19,500 in 2020 from $19,000 in 2019.
Similarly you can find the limits for other types of accounts like SEP IRA, SIMPLE IRA, Coverdell ESA, etc. in the tables below:
Click to enlarge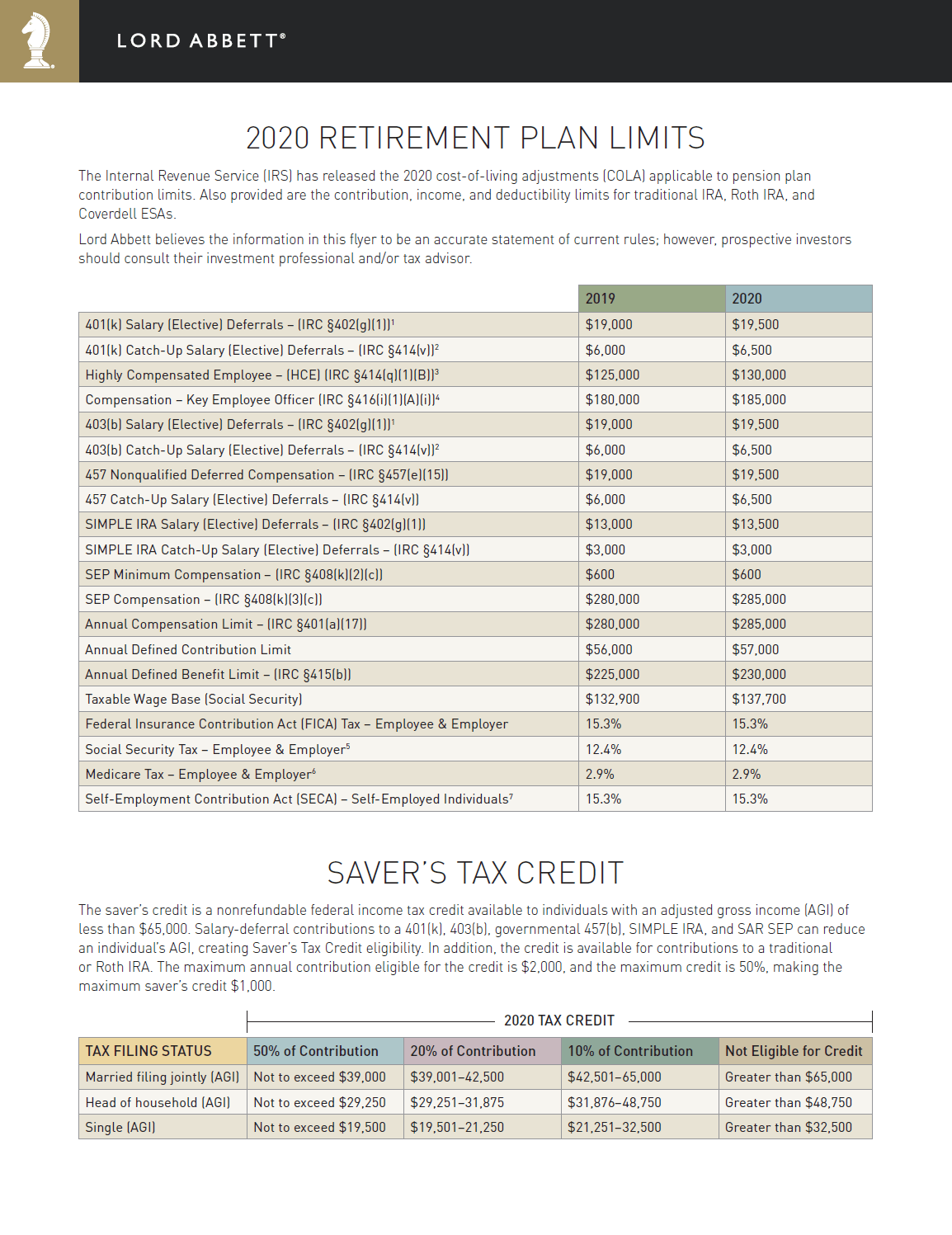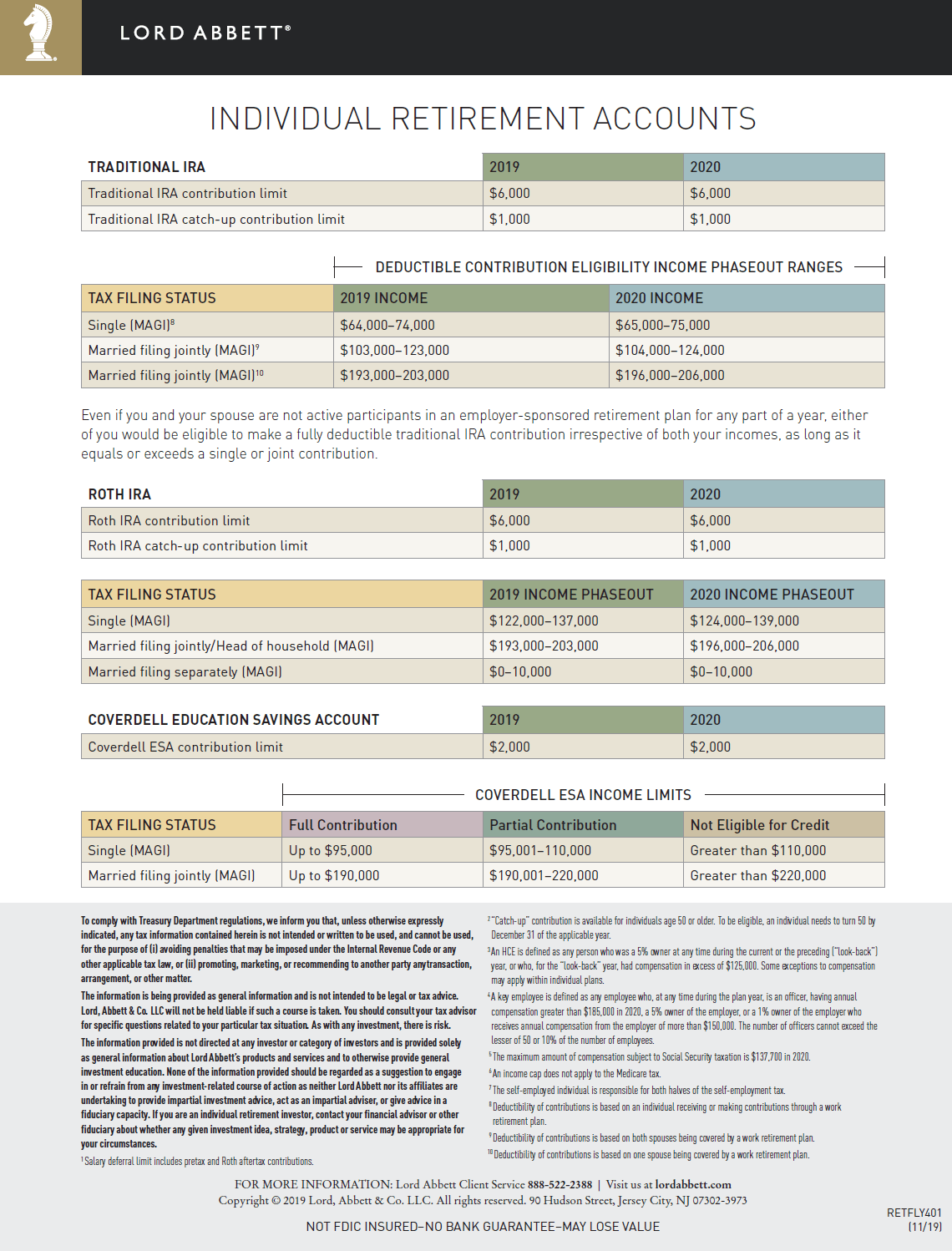 Source: Lord & Abbett
Download:
Note: This post is applicable to US residents only.