Germany is considered as the economic powerhouse of Europe. Unlike a consumer-driven economy the country's export-based economic model is uniquely different from many other developed countries such as the U.S. In addition, economies of other European countries such as France were lagged the strength and vitality of the German economy.  In terms of equity market performance, economic growth leads to higher equity prices at least in the long run. So in this post, let's see how the equity markets of Germany and France have performed in different time periods using the benchmark indices as reference.
Germany's DAX  vs. France's CAC-40 Year-to-date:
Click to enlarge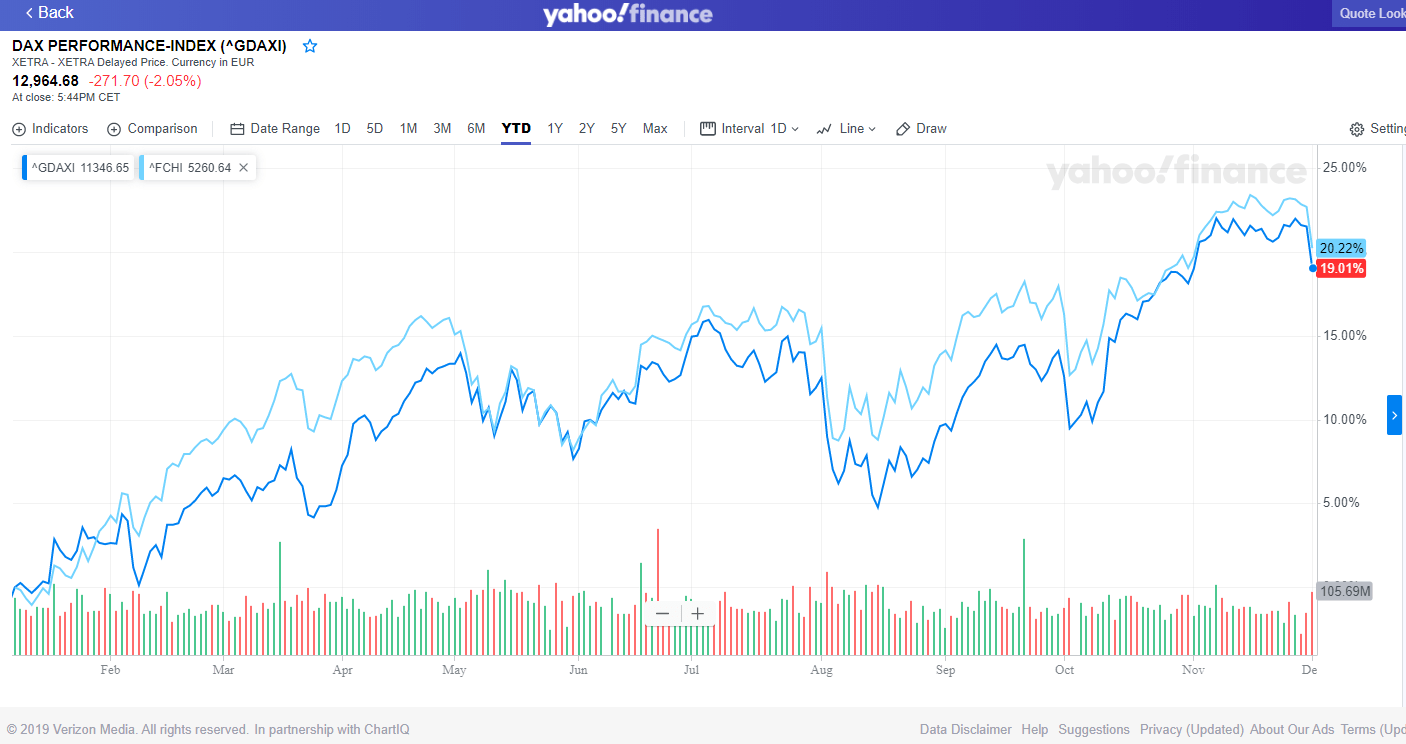 Germany is lagging France(light blue) year-to-date by a slight margin. This is indeed interesting. Most people would not have expected France to be ahead of Germany.
Germany's DAX  vs. France's CAC-40 5-Years:
Click to enlarge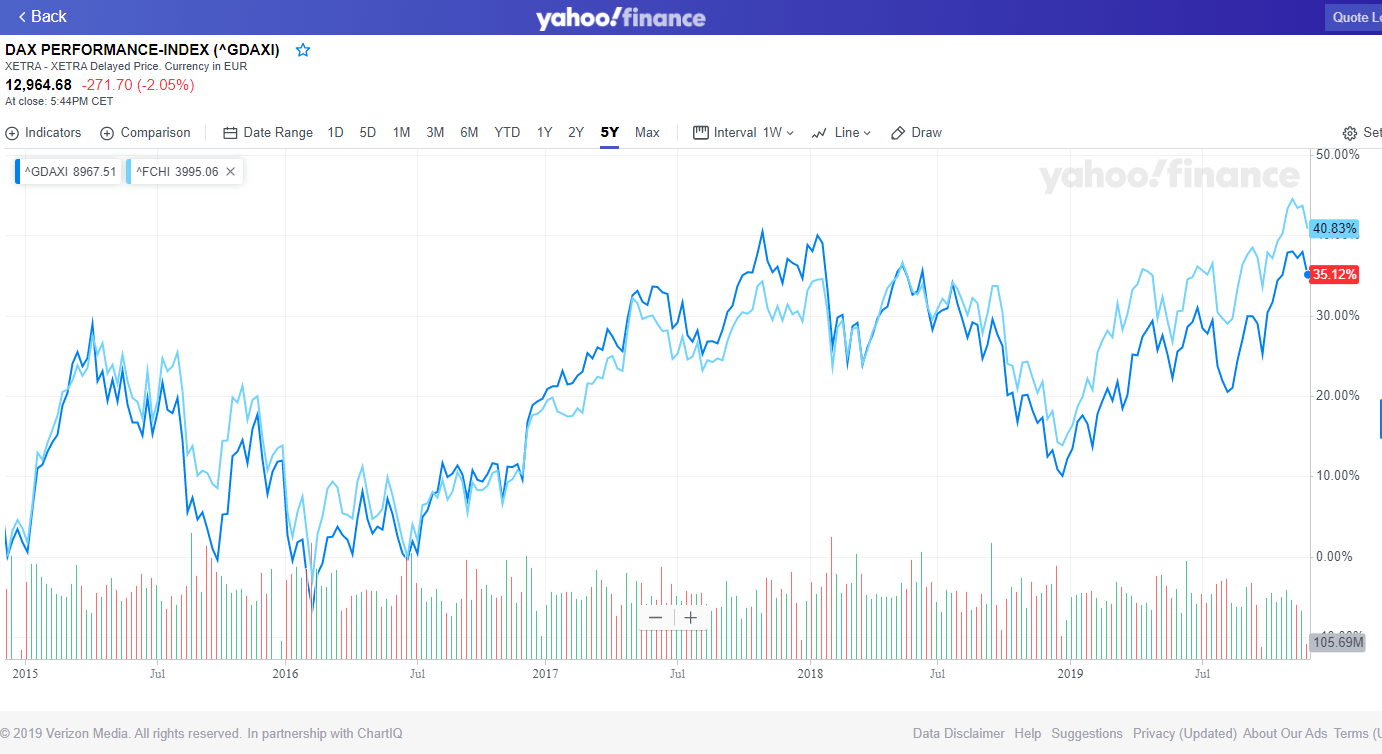 Over the 5-year period also, France has handsomely beat Germany as shown in the chart above.
Germany's DAX  vs. France's CAC-40 Since Global Financial Crisis (i.e. March, 2009):
Click to enlarge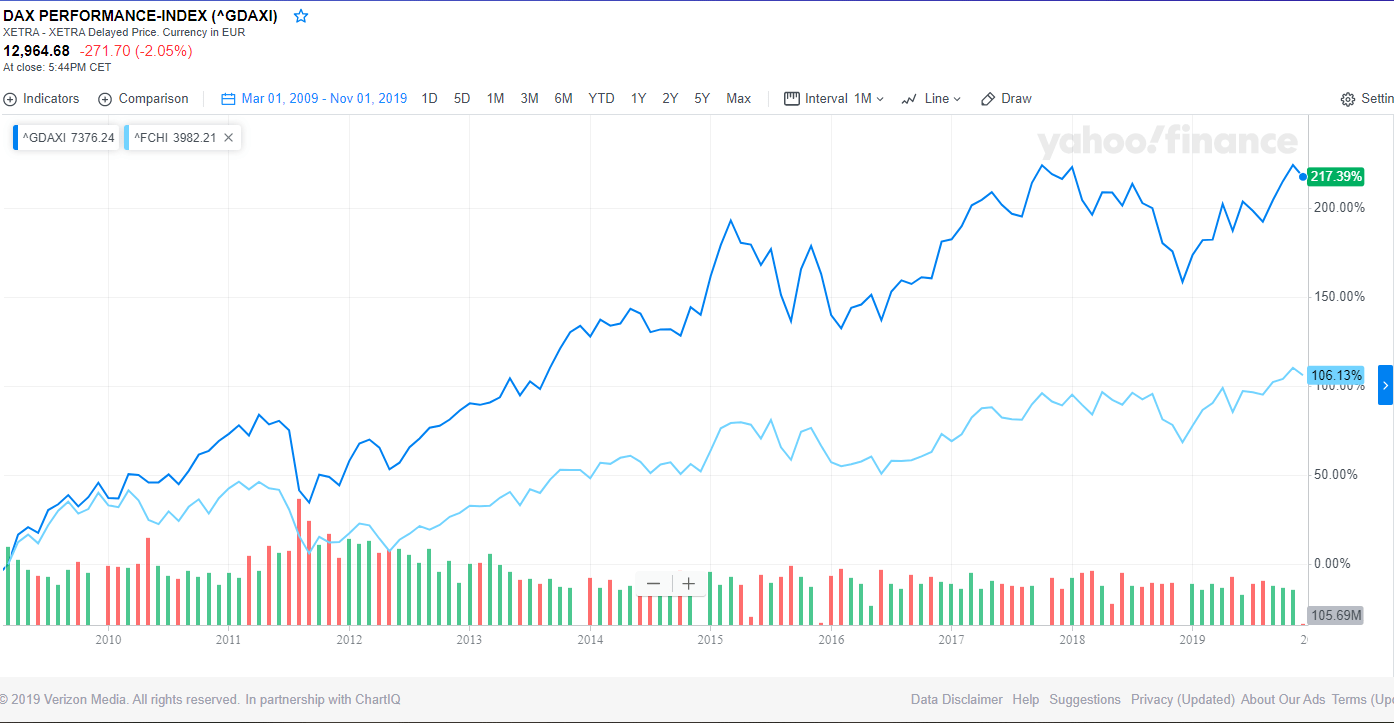 However since March 2009, Germany's DAX has soared much higher than CAC-40. So though German stocks have struggled in the past 5 years and so far this year relative to France, over the many years since GFC they have far outperformed French stocks.
Source: Yahoo Finance
Related ETFs:
Disclosure: No Positions