The Top 20 Countries for Foreign Direct Investment (FDI) in 2018 is shown in the chart below. The figures for 2017 is also shown for comparison purposes. Even with a reduction in FDI in 2018, the US is the largest recipient of FDI in the world. China is the next top country for attracting FDI dollars. Though China ranks 2nd, the wide gap in FDI between the US and China shows how the US is well built for foreigners to invest their capital.
Click to enlarge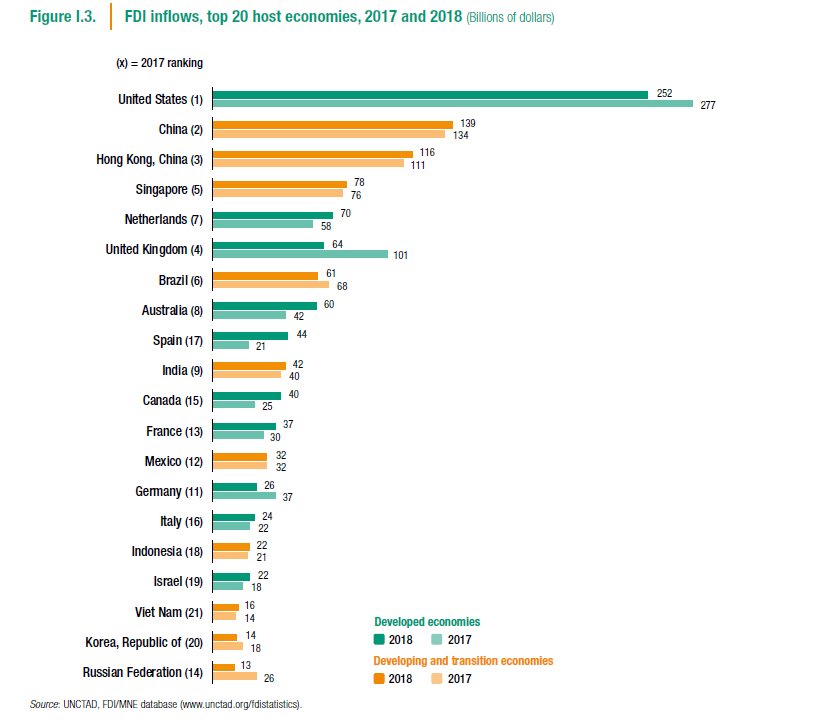 Source: The World Investment Report 2019 , UNCTAD
Among the developing countries, China tops the list followed by Brazil and India.