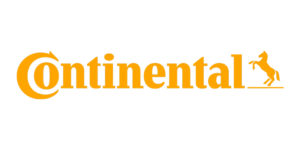 Germany-based tire and auto-parts maker Continental AG's ADR(CTTAY) had a ratio change recently resulting in a 2 for 1 stock split for ADS holders. CTTAY closed at $32.35 on Oct 29 and opened at $16.13 on Oct 30 before ending the day at $16.33. The depository's announcement on the ratio change is listed below.
The last time Continental implemented a stock split was back in 2013.
Continental – Ratio Change & 100% Stock Distribution
Deutsche Bank Trust Company Americas ("DBTCA"), as Depositary, for the sponsored Depositary Receipt ("DR") program for Continental AG ("Continental"), is announcing a ratio change on the DR program for Continental.

The ratio will change from five (5) DS representing one (1) ordinary share to the new ratio of ten (10) DS representing one (1) ordinary share.

As a result of the ratio change, Depositary Share ("DS") holders of Continental will receive a 100% stock distribution (or 1 additional DS for each DS held) as of the DR record date.

Current Ratio: 5 DSs: 1 Ordinary Share 
New Ratio: 10 DSs: 1 Ordinary Share
DR Record Date: October 26, 2018
DR Payable Date: October 29, 2018
First day of trading under the new ratio will be October 30, 2018.

Fractional DS will not be issued. The CUSIP will remain the same. No exchange of the DR certificate(s) is required and any outstanding certificate issued are deemed to conform to the new ratio.
Source: Deutsche Bank 
After peaking at over $60, the stock has fallen by nearly 50% after two consecutive earning warnings.
Disclosure: Long CTTAY