Emerging equity markets are small in size relative to the market capitalization of developed markets. Emerging markets accounted for just over 12% of global market capitalization.
Click to enlarge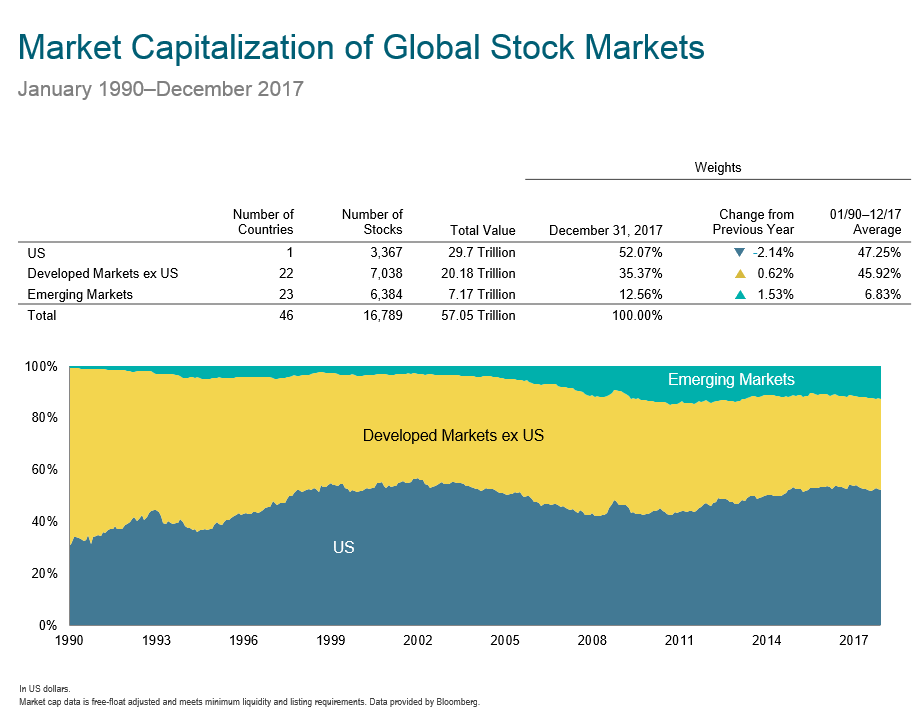 Source: The Curious Case for Emerging Markets by Philip Huber at bpsandpieces
From an opportunity standpoint, the emerging universe is huge with over 6,000 stocks in the 24 emerging markets with a total value of about $7.0 Trillion. So completely avoiding this big set of potential investment opportunities is not a wise strategy.
Similarly emerging markets represent only about 12% of the MSCI World Index:
Click to enlarge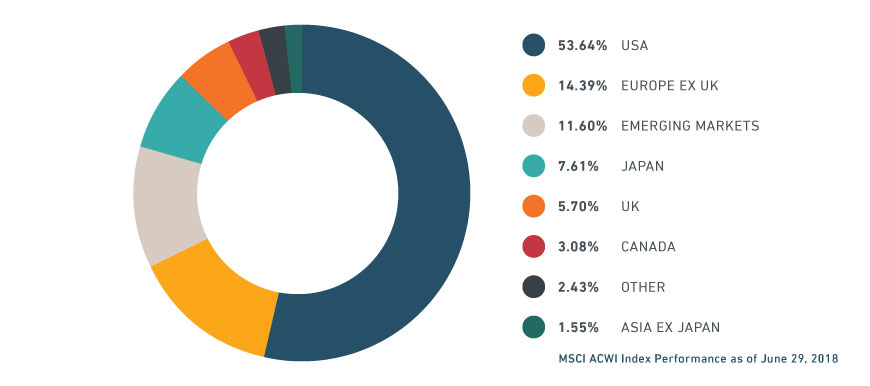 Source: MSCI