FAANG stocks have soared in recent months like there is no tomorrow. In fact, Amazon, Apple, etc. have shot up nearly eight times since March 2010 according to a recent article by Frank Holmes of U.S. Global Investors. The bubble in the e-commerce sector is the second largest bubble in the past four decades as shown in the chart below:
Click to enlarge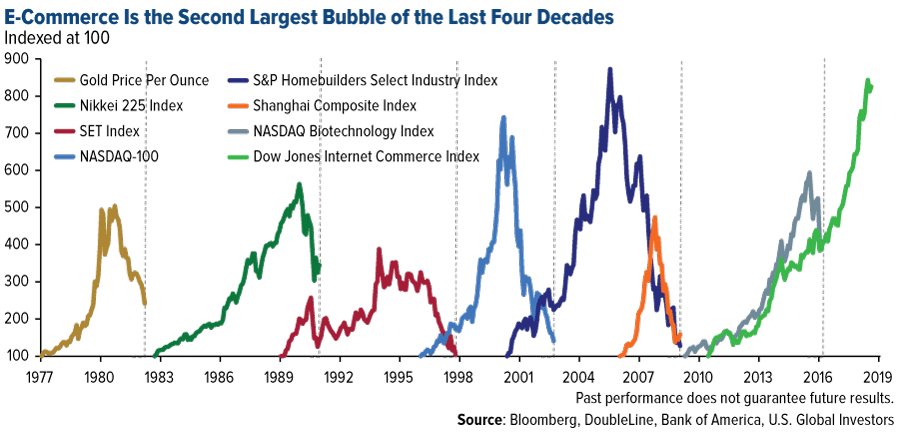 Source: Are We Headed for a Passive Index Meltdown? by Frank Holmes, U.S. Global Investors
A dose of caution is warranted on hi-flying internet stocks.
Related stocks:
Disclosure: No Positions