India is the sixth largest economy in the world. According to IMF data, India's GDP in 2017 was $2.6 Trillion. The trade wars initiated President Trump with China and other countries may not impact India severely as the economy is domestically oriented noted Sukumar Rajah of Franklin Templeton in an article last month.
76% of revenues of companies in the Nifty 500 Index were generated in India as the chart below shows:
Click to enlarge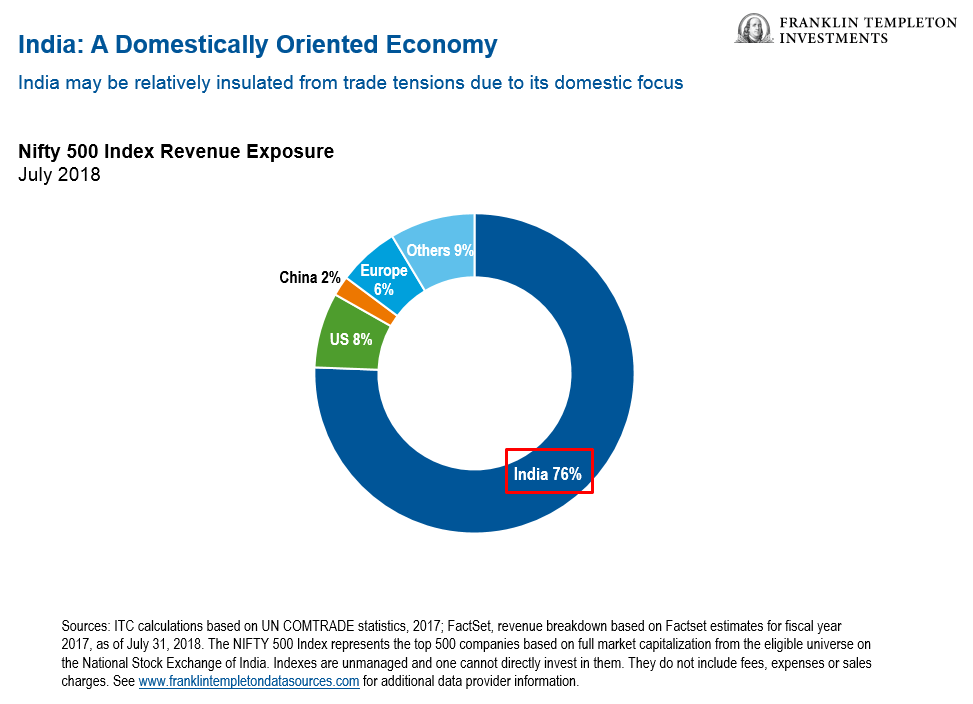 Source: Trade Turmoil Doesn't Derail Our Outlook for India, Franklin Templeton
From an investment perspective, stocks of Indian firms that are mostly domestic oriented are better bets than those exposed to the US and the global economy. For example, the IT sector is highly dependent on the US and hence investments in the sector can be avoided.
Related ETFs:
Disclosure: No Positions