One of the biggest factors that impact investor returns with equity investing is selling out when markets correct.  Patience and not panicking is the key to long-term success with stocks. Just as stocks can go up they go down as well. For instance, the S&P 500 has seen annual average declines of 13.8% since 1948. Yet the annual returns in terms of price changes only have been positive in 51 of those 70 years as shown in the chart below.
Click to enlarge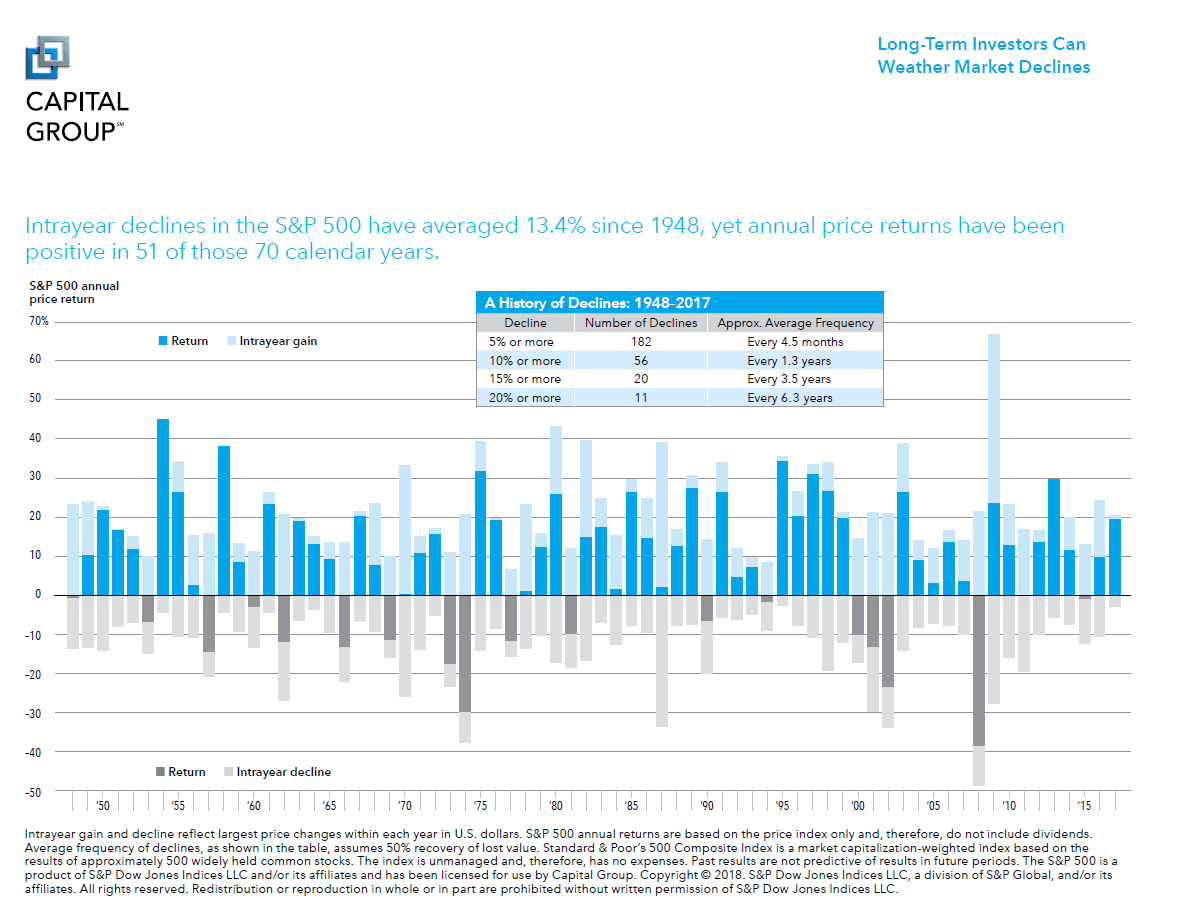 Source: Capital Group
So the key takeaway for investors is that when markets declines staying put and not selling out is important. As we have discussed many times on this blog, trying to time the market is a foolish idea.
Related ETF:
SPDR S&P 500 ETF Trust (SPY)
Disclosure: No Positions