Canadian stocks have performed poorly compared to their American peers in the past five years. In fact, the S&P 500 has earned double the return of Canadian equities in the past years as shown in the chart below:
Click to enlarge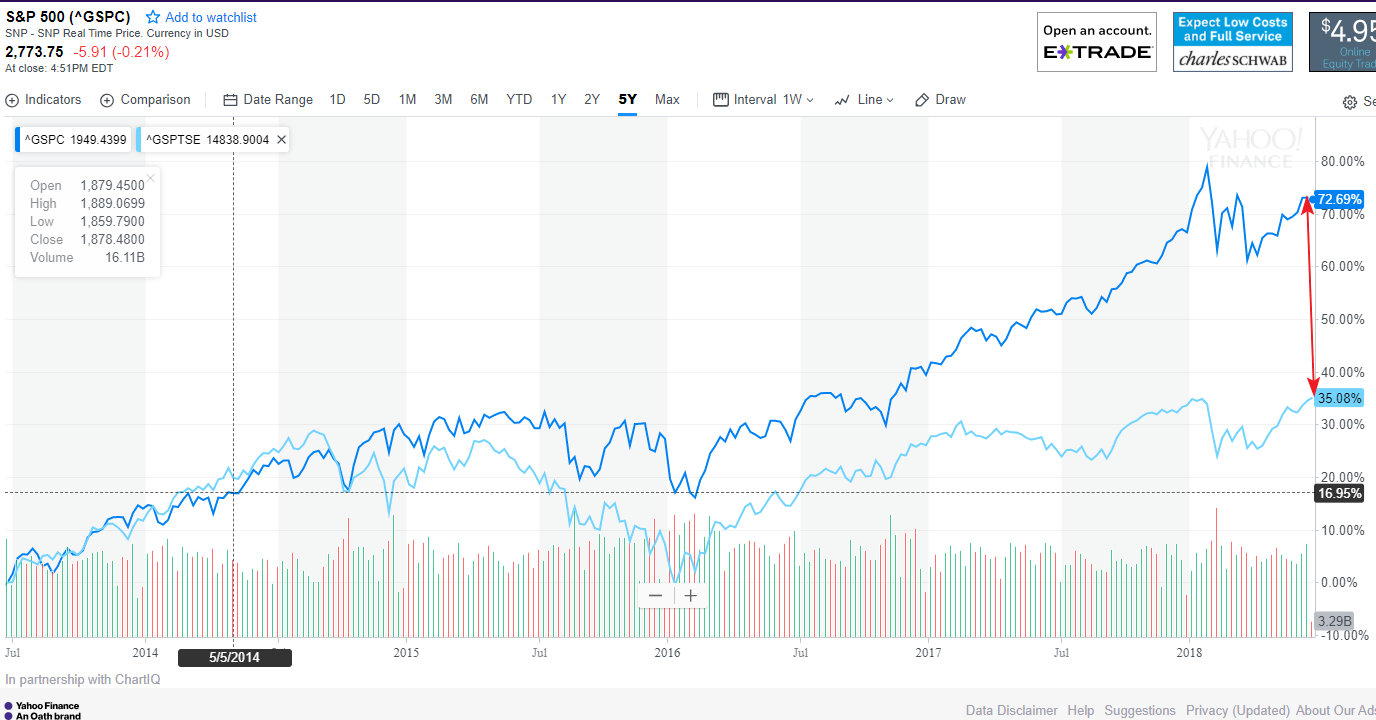 Source: Yahoo Finance
One of the main reason for the poor performance of the market up north is that commodities did not do well during the same time period. As a commodity-based economy it is no surprise that Canadian stocks have under-performed so poorly.
Related articles: