The British equity market is one of the best markets for investors looking for dividend stocks. The UK has a strong dividend culture and compared to the 2% or so on the S&P 500, British firms tend to have much higher dividend yields. In addition, US investors do not have to worry about dividend withholding taxes (except REITs).
The top 10 dividend stocks by yield among the publicly traded British companies are shown in the chart below:
Click to enlarge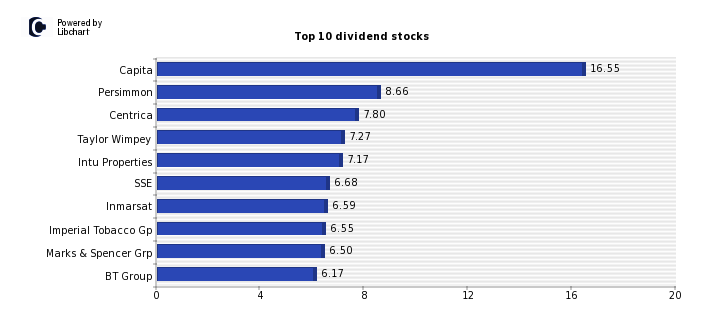 Note: Data shown is as of April 20, 2018 and is based on the domestic market.
Source: Dividend Ranking
Disclosure: No Positions