The equity market in Argentina performed very well last year and was one of the best performing frontier market. However this year has been a roller-coaster ride with the Merval Index falling to the 26,000 range from a peak of over 35,000 after the central bank raised interest rate to 40%, the third raise in eight days and the peso fell sharply. Since the plunge earlier this month, Argentinian stocks are recovering strongly after the country secured a credit line of  $30 billion from the IMF.
The 5-year return of the benchmark Merval Index:
Click to enlarge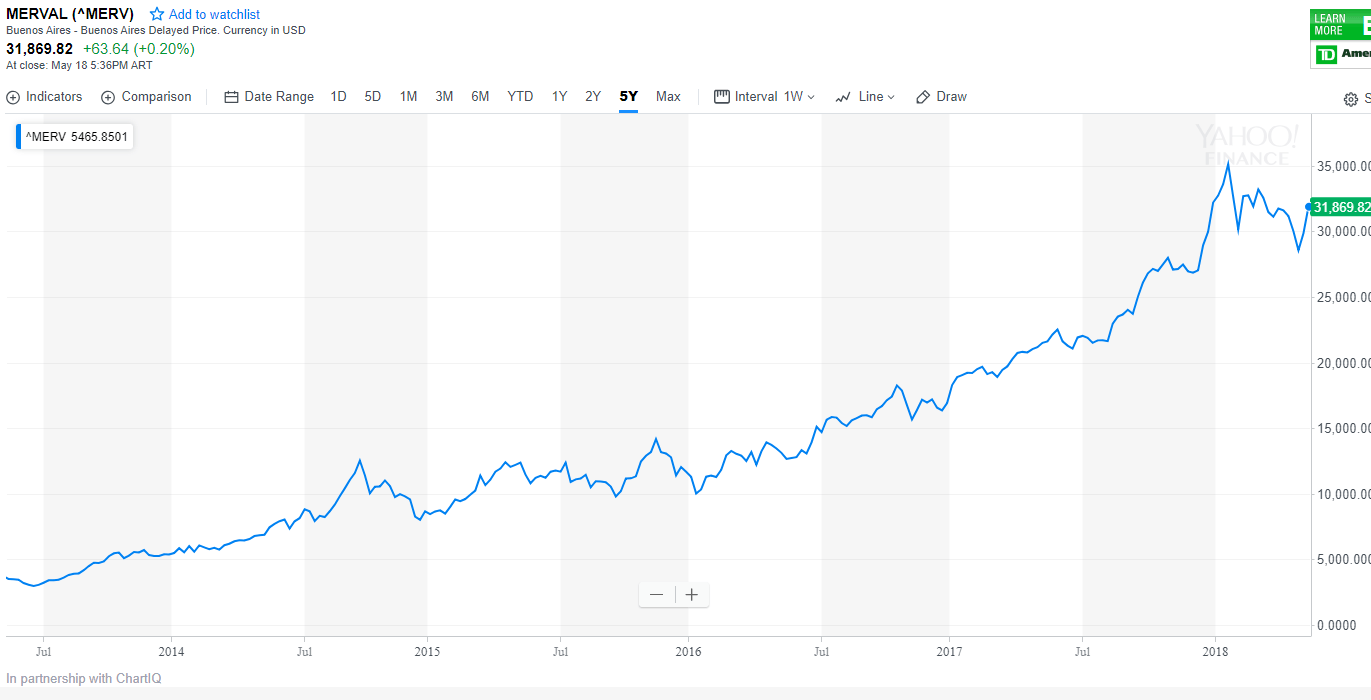 The 1-year return of the benchmark Merval Index: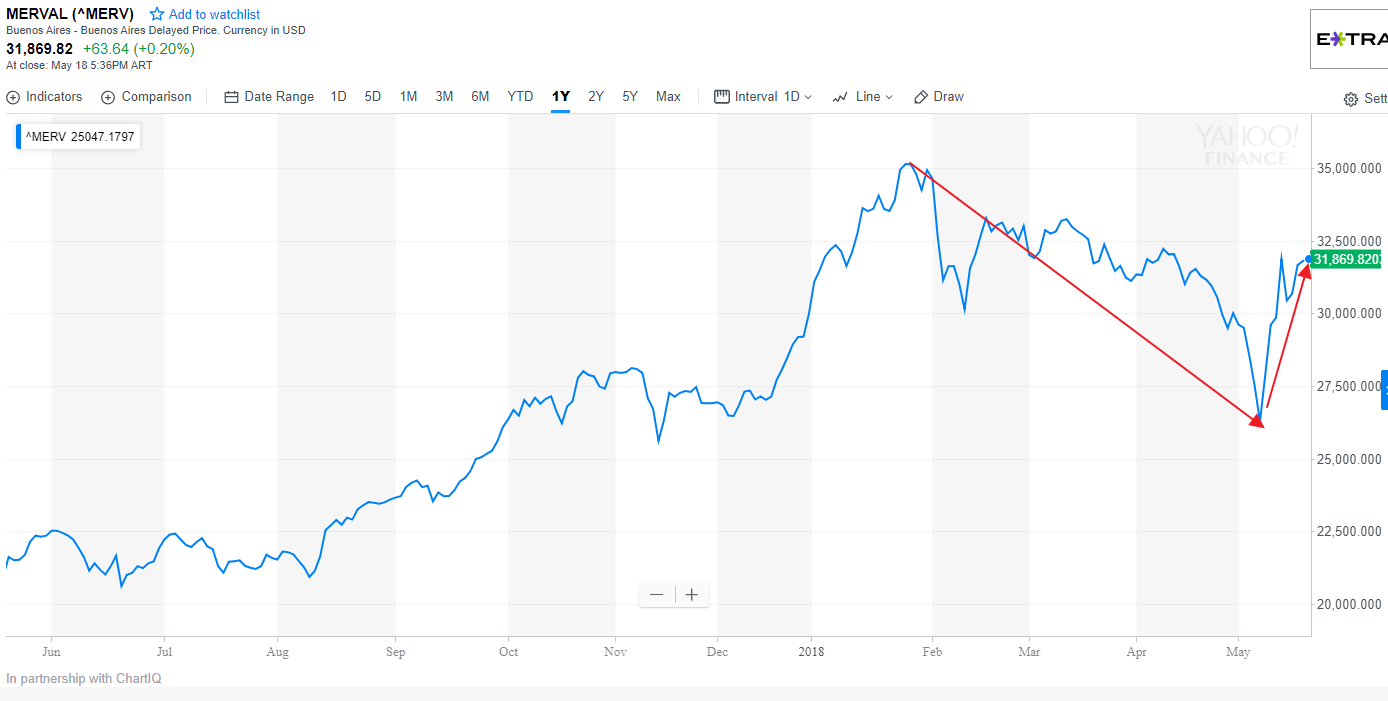 Source: Yahoo Finance
The key takeaway for investors is that frontier markets are inherently unstable than developed and emerging markets and sudden downfalls can occur any time. The current volatility in the Argentina equity market caught even the supposedly smart and sophisticated large investors caught off-guard. While those investors can survive a wipeout most small retail investors may not be able to stomach huge losses. So extreme caution is warranted with investing in frontier stocks.
Related ETF:
The Global X MSCI Argentina ETF (ARGT)
Related article:
Disclosure: No Positions