Many of the companies in the FTSE 100 index are still down from their all their highs reached before the Global Financial Crisis(GFC) of 2006-07. Despite the index reaching all high records recently these companies' stocks are languishing. Some of them may never recover their previous highs in our life times. This is especially true with banking stocks. Unlike the US, where swift measures such as the TARP have made most of the surviving banks strong and growing, the UK failed to take meaningful actions due to political and regulatory paralysis. As are result the top British banks have lost their glory.
Investors in banking stocks have seen most of their investment wiped out due to the collapse in share prices and the lack of strong recovery/ The following chart shows the fall in percentage from their all-time highs for FTSE 100 Index companies:
Click to enlarge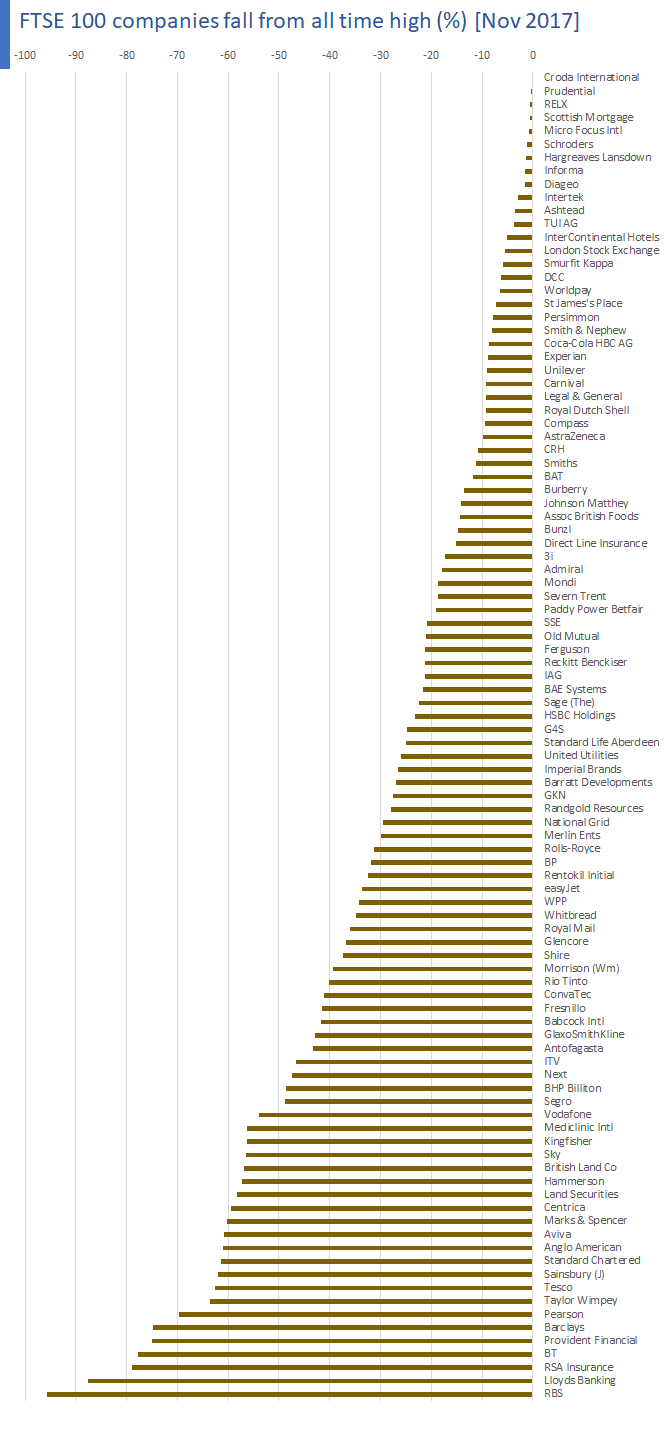 Note: Data shown above is based on local currency and as of Nov 19, 2017
Source: Stock Market Almanac
A few observations:
Royal Bank of Scotland Group PLC (RBS) is still down 96% from its all-time highs. This bank should drop the "Royal" from its name and simply go with Bank of Scotland or BS for short.
Another former hi-flier Lloyds Banking Group PLC (LYG) is off more than 75% from all-time highs. Instead of having a horse on its logo, it should revamp the logo and change it to a goat or sheep or a donkey. Or maybe change its name altogether to something else.
Disclosure: No positions