Emerging markets are on fire this year. Many of these markets have soared much more than developed markets. Among the major emerging markets India is one of the top performers. The benchmark Sensex reached yet another record yesterday.
The Sensex has shot up by 26.5% so far this year. This is higher than the equity markets of Brazil, Russia and China. The Sensex closed at 33,685 on Friday with an intra-day high of 33,733. Global and domestic investors are puring into Indian stocks on hopes of further policy reforms and economic growth. Though there are many factors favorable to India, signs of irrational exuberance are starting to bubble up. For example, a few state-owned bank;s stocks boomed as much as 60% in one day when the state announced a capital infusion. When the country was recently ranked higher in a global ranking of ease of doing business investors cheered leading to yet another rise in equity markets. So from an investment perspective it wise to be a bit cautious at current levels.
The 10-year price return of Sensex is shown below: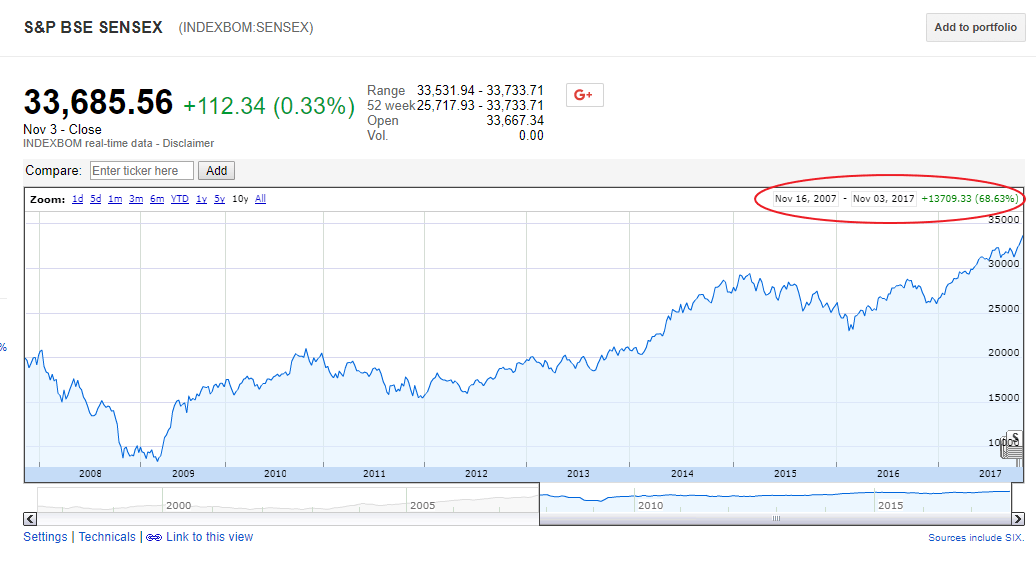 The long-term price return of Sensex is shown below: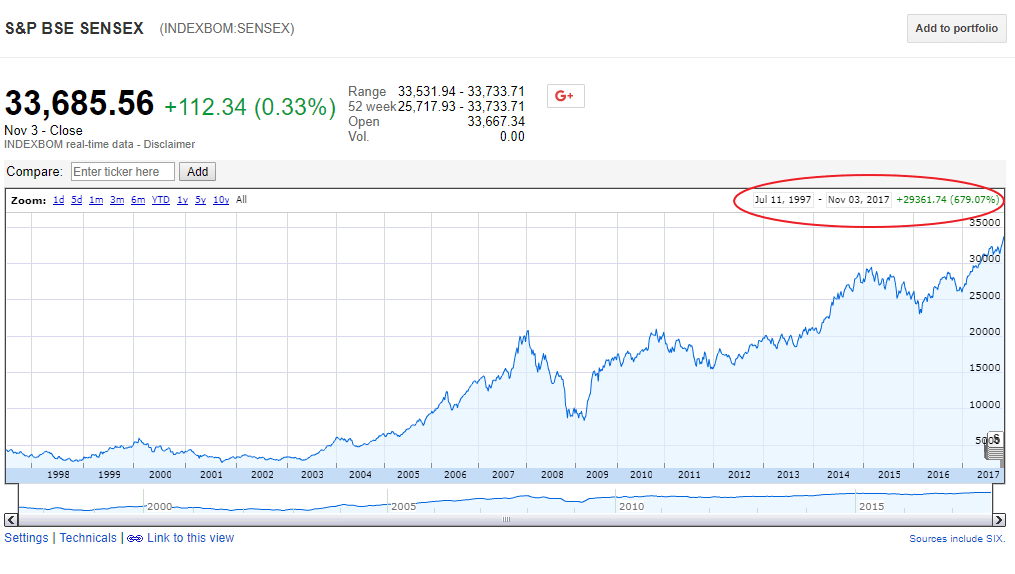 Source: Google Finance
The complete list of Indian equities trading on the US markets can be found here.
Also see: