Investing in emerging market equities offers many benefits. Two of the key reasons to invest in them are diversification benefits and higher returns.
1.Diversification Benefits:
The diversification benefits of owning emerging stocks is significant. Equity markets of developing countries have low co-relation to developed countries. The chart below shows the real benefits of emerging stocks.
Click to enlarge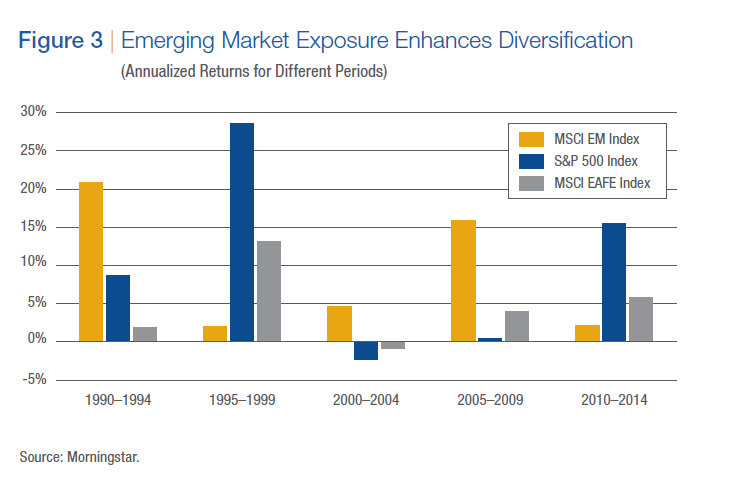 2.Higher Returns:
Emerging stocks have offered higher returns than developed markets as shown in the chart below.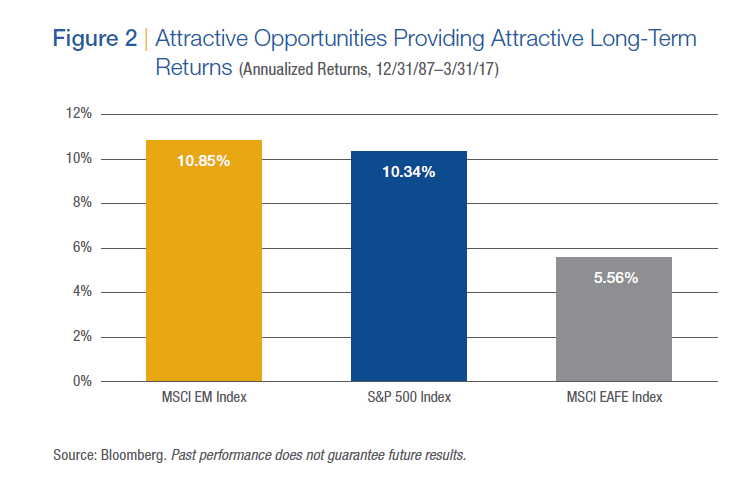 Source: Rally in Emerging Market Equities Peaking, or Just Beginning?, Thornburg Investment Management
Related ETFs:
Disclosure: No Positions