The Top 20 Countries for Foreign Direct Investment (FDI) Inflows in 2016 are shown in the chart below:
Click to enlarge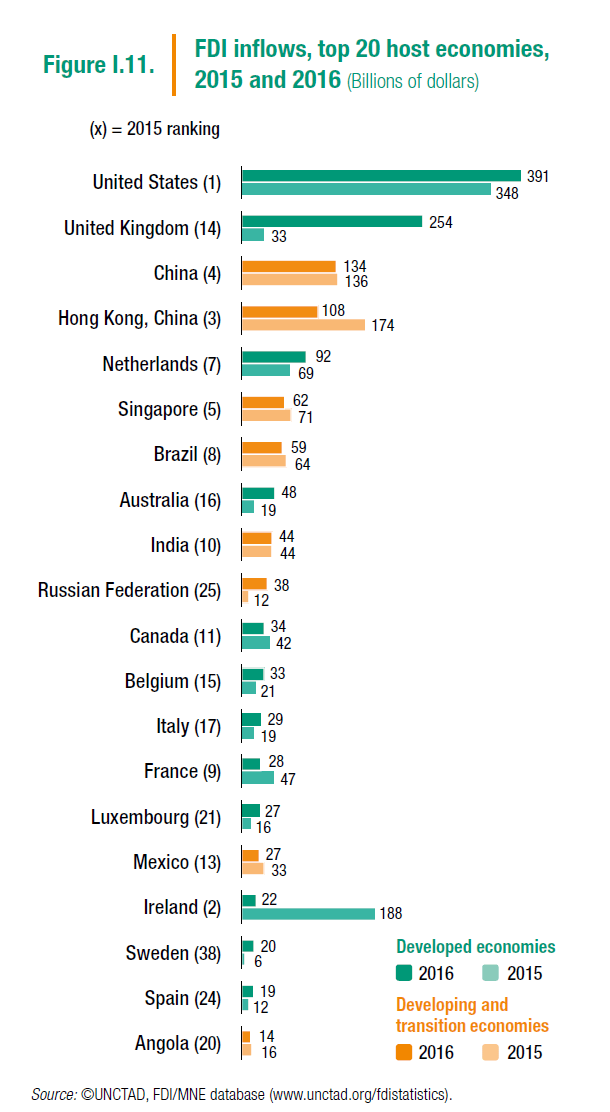 Source: World Investment Report 2017, UNCTAD
As usual, the US us the top country for FDI inflows. Last year $391 in FDI flowed into the country. The next two countries are UK and China respectively in that order.