Australian stocks have rebounded sharply in the past few months as commodity markets have recovered. In terms of equity market performance since the Global Financial Crisis of 2008-09 thru last year, Australian stocks have under-performed the US market as measured by the S&P 500 index as shown in the chart below:
Click to enlarge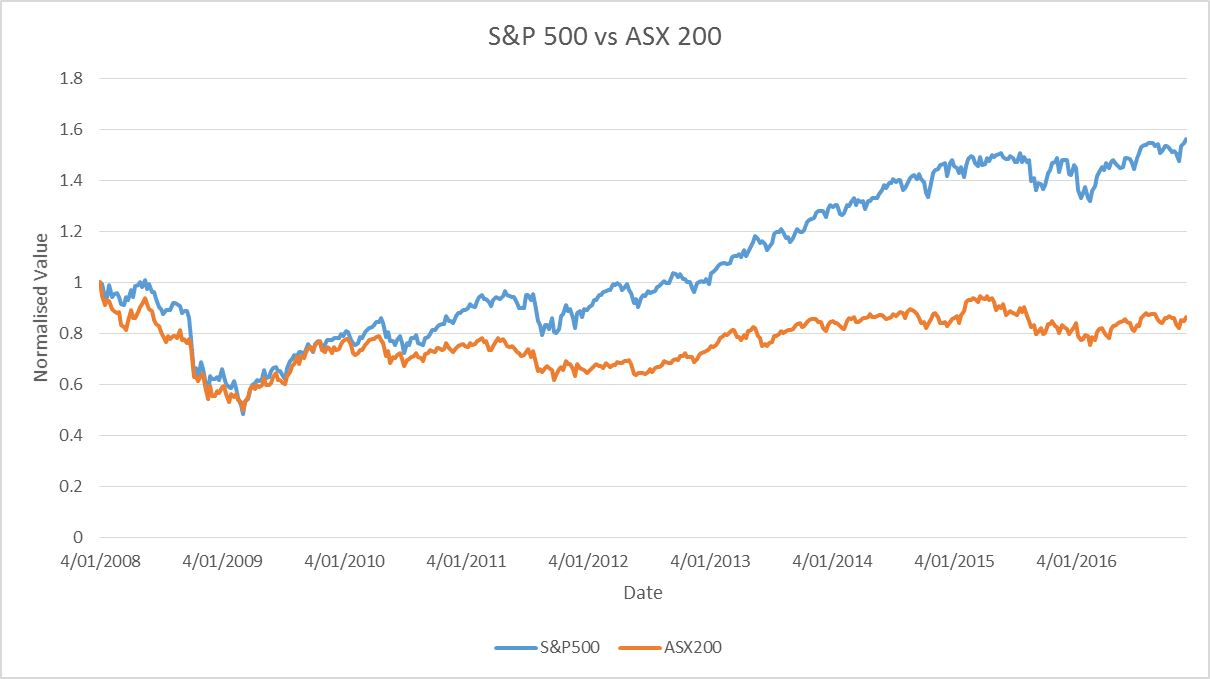 However Australian stocks have high dividend yields compared to the US market. While the S&P 500's dividend yield has remained around 2% for many years now, the yield on the ASX 200 is over 4%. The dividend payout ratio is also very high in Australia. The ratio was over 90% in 2016 compared to just around 50% in the US. So when dividends are included Australian stocks' performance improves relative to US stocks: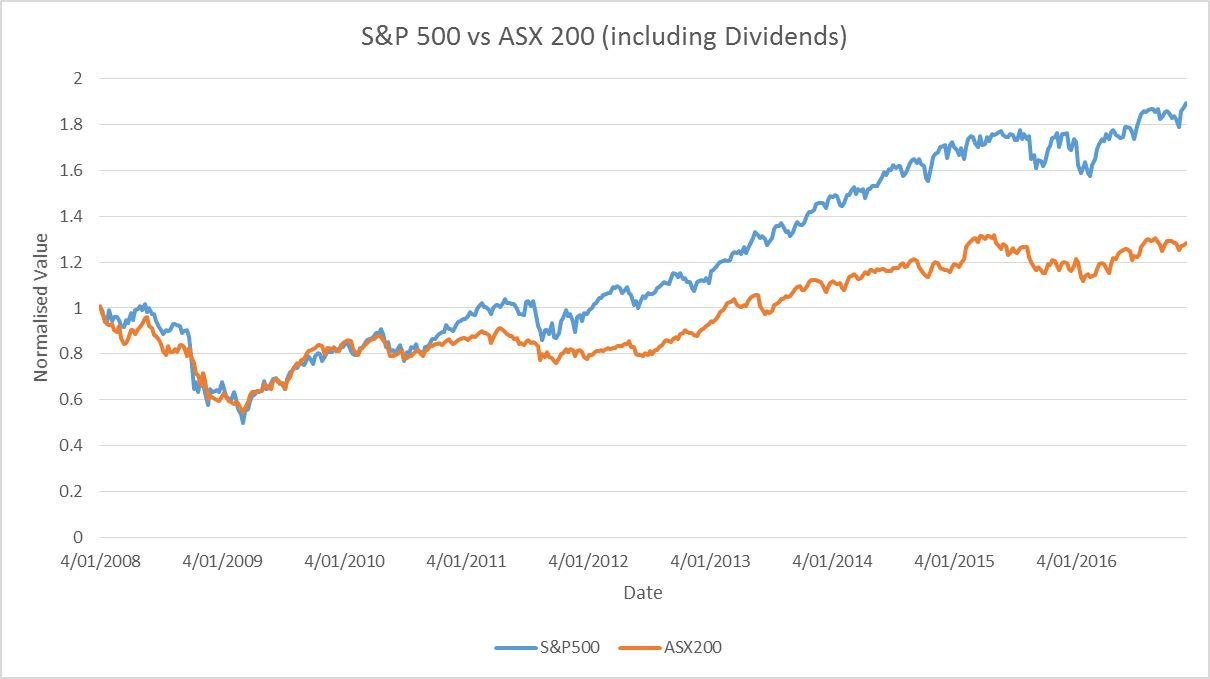 Source: Australian vs US Stock Market, Rivkin
The chart below shows Australian dividend payout ratio since 1960:
Click to enlarge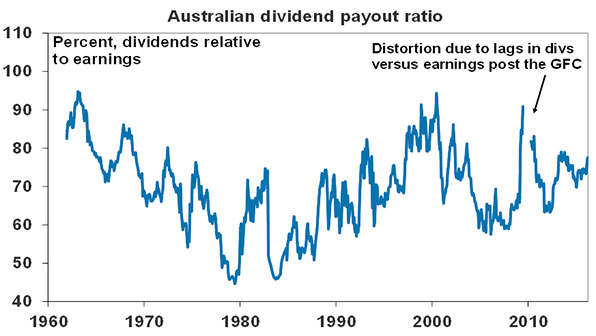 Similar to a few other markets, Australian stocks have surpassed their pre-financial crisis peak when dividends are included: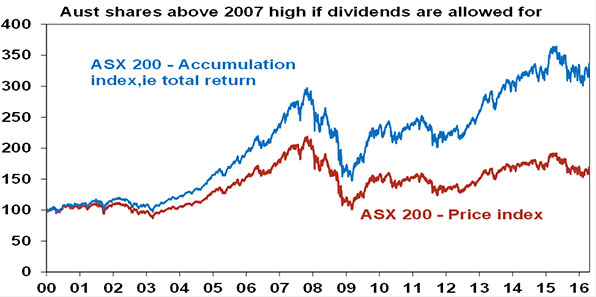 While in the short-term Aussie stocks have under-performed (excluding dividends), in the very long-term they have outperformed most markets including the US.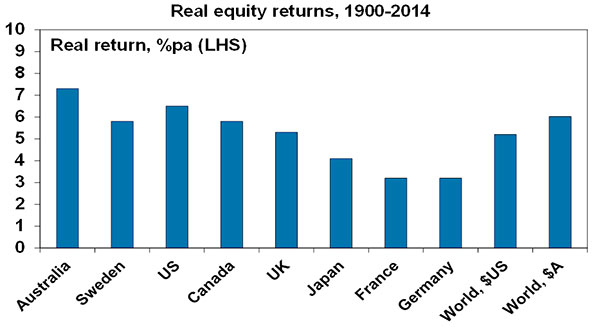 Source: Why have Australian shares underperformed global shares? Will it continue?, AMP Capital
US investors looking to invest in Australia have a few companies listed on the US exchanges. But the majority of Aussie stocks trade on the OTC markets including the major banks. Investors can check out the full list of Australian ADRs page for more details.