Many of the large-cap Italian firms in some sectors generate a large portion of their revenues from markets abroad. This is similar to the UK market where the FTSE 100 firms are dependent on foreign countries than the local market. So Italian multi-nationals may offer opportunities for investors when politics and other issues lead to short-term decline in stock prices.
The following chart shows the revenue of FTSE Italy index firms' revenue by geographic regions:
Click to enlarge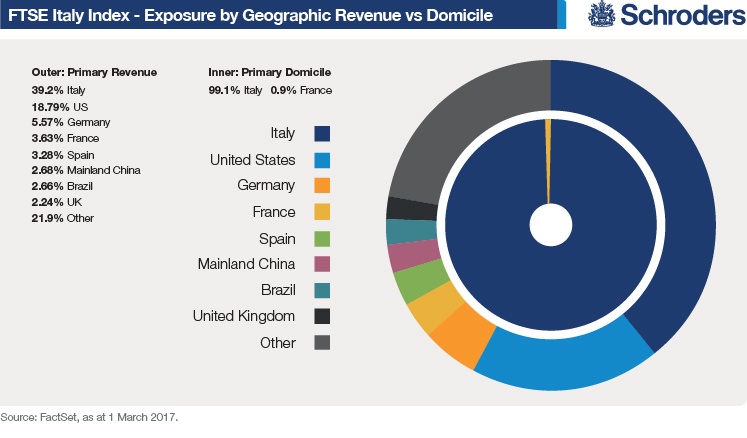 Source: Where next for the value rally in Europe?, Schroders
According to the above chart only 39% of revenues come from Italy for FTSE Italy Index companies.
While sectors such as banking are most exposed to the domestic market, investors can focus on sectors such oil, luxury goods markers, etc. who are more impacted by the state of the foreign countries than the local economy.
For a list of Italian ADRs trading on the US markets go here.