The global arms trade is a multi-billion dollar industry. According to Stockholm International Peace Research Institute (SIPRI), the sales of weapons and military services by the world's largest 100 arms-producing and military services companies ("SIPRI Top 100")  totaled $370.70 billion in 2015.
Of the SIPRI Top 100, more than half of arms sales worldwide come from American companies:
Click to enlarge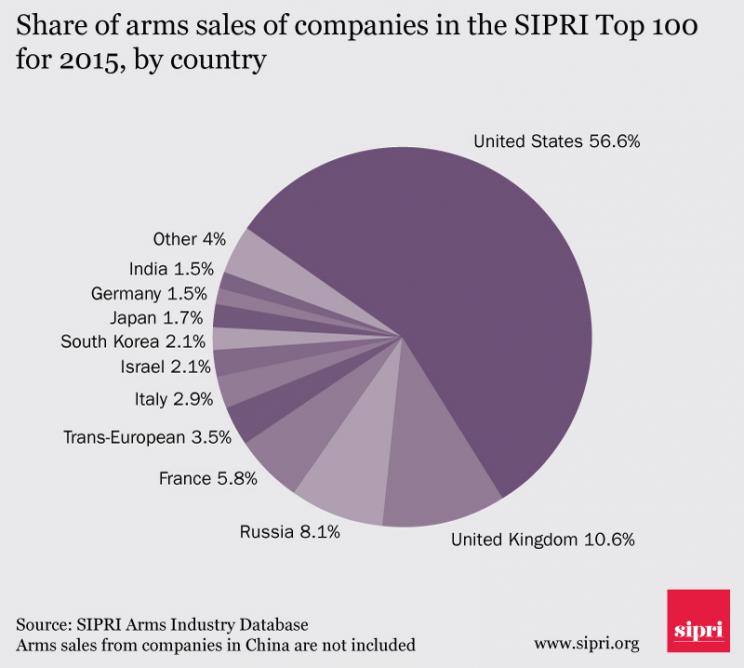 Source: SIPRI
The Top 10 companies in the SIPRI 100 are shown in the graphic below:
Click to enlarge
Top-100-Arms-Producing-Companies-Year 2002-2015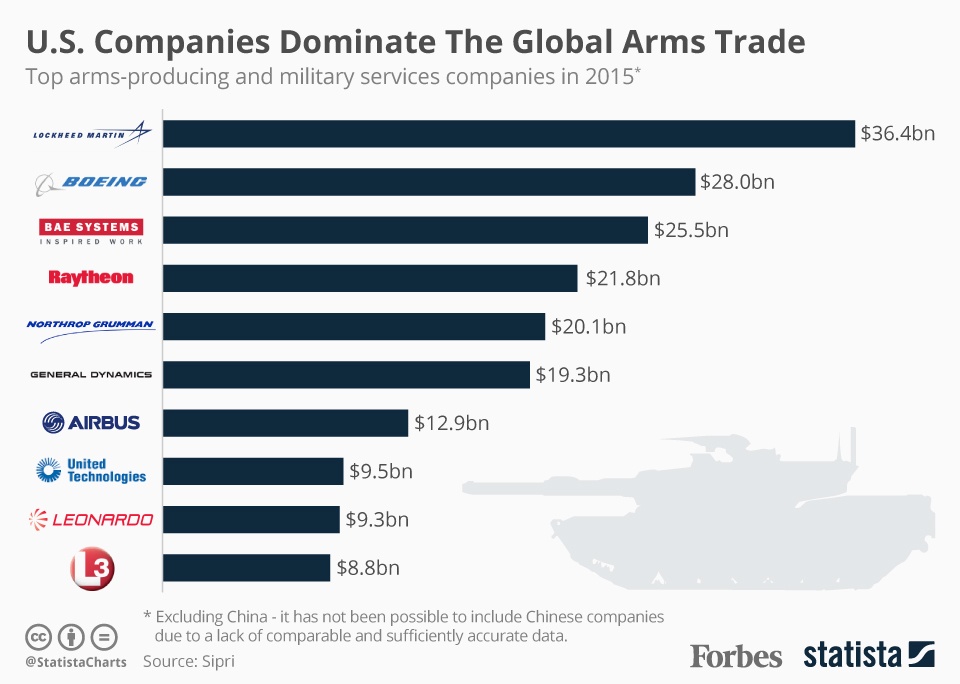 Source: Daily Infographics
The U.S. firms shown in the above chart are:
The European firms shown above are listed below with their tickers on the US OTC market:
Italy-based Leonardo Finmeccanica SpA trades on the Milan Exchange under the ticker LDO.
Download: The Complete List of SIPRI Top 100 Companies from 2002-2015 (in Excel format)
Disclosure: No Positions