The year 2016 was a tumultuous year in our lifetimes to say the least. In UK, people voted to quit the EU. Americans elected a former reality TV star as their President. Earlier this year, the most important thing that everyone seem to worry about in France was what clothes should Muslim wear when they go swimming. No wonder the French economy is perpetually in the doldrums. These three events led to the creation of new words like Brexit, Post-Truth and Burkini. Other words that shaped the year include the derogatory term "Deplorables" that was used by the losing candidate in the US election to call people that voted for the winning candidate.
Anyway the Financial Times published yesterday the following graphic showing the 12 words that shaped 2016:
Click to enlarge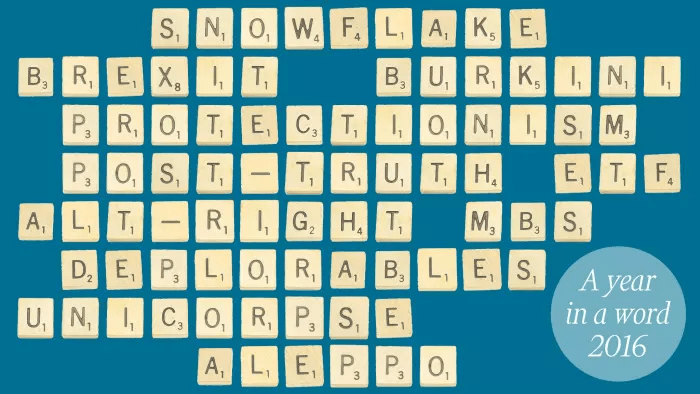 Source: Year in a Word 2016, Financial Times
For the meaning of other words please read the FT article.