The German economy is the largest in Europe and is often called as the economic powerhouse of the continent.Germany has recovered strongly since the reunification of East and West Germany in 1990 and by most measures is a success story.
Deutsche Banks's  David Folkerts-Landau ,Group Chief Economist and Stefan Schneider,Chief German Economist recently published a detailed report titled "Beacon of stability: The foundations of Germany's success". The following are some fascinating charts from the report:
1.Government debt as a percentage of GDP:
Click to enlarge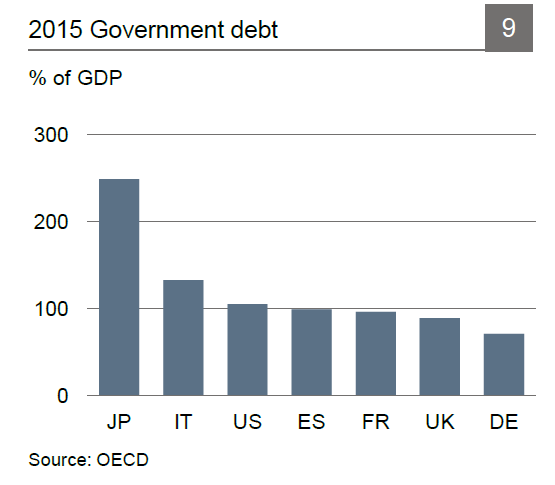 Germany has one of the lowest government debt as a % of GDP relative to other major developed countries
Note: Germany is represented by "DE" (for DEutschland) in these charts
2.Medium and small businesses are the major backbone of the economy.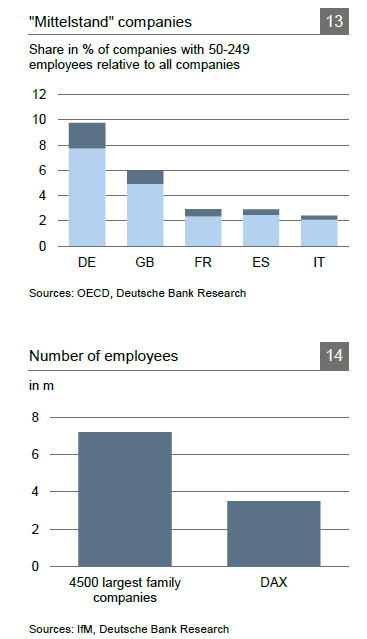 3. Manufacturing as a percentage of GDP is high.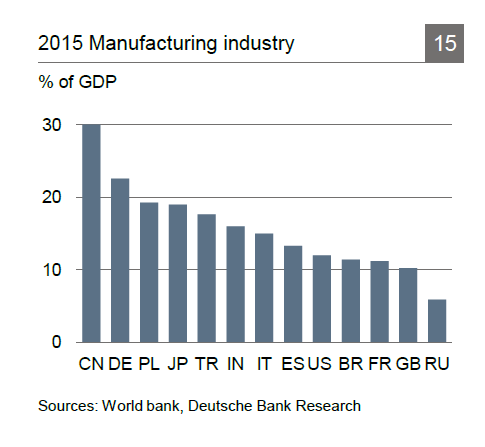 4. Germany has a low market capitalization to GDP ratio compared to other major countries. As a result, many companies do not depend on the capital markets for financing. Other than the 30 firms in the DAX, only another 800 companies are publicly traded.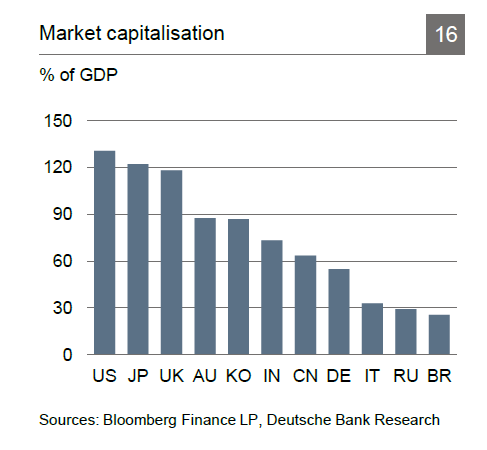 5. Germany ranks among top countries in terms of patents filed. This shows the country's strength in innovation.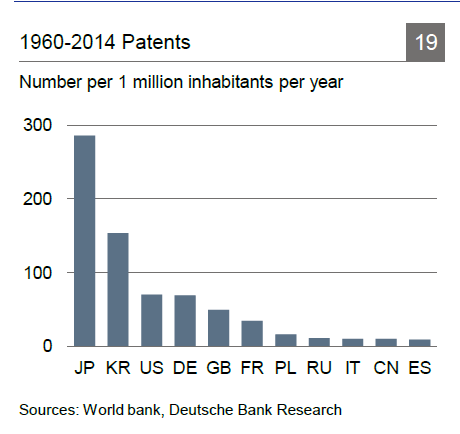 6. Germany has a current account surplus.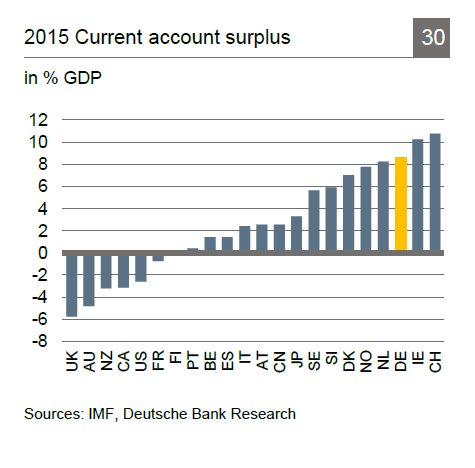 7.Debt levels in both German households and companies are low compared to other countries

Source: Beacon of stability: The foundations of Germany's success, DB Research
Due to their aversion to risk, Germans are big savers. In addition, they also do not take on much. Hence the household debt ratio to GDP is just over 50% in Germany. In other developed countries this figure is over 70%.
Finally Germany has a strong vocational training program in education and equitable social security and cooperative social system. Basically workers and management work together as partners for success. Things like workers having representation in a firm's board ensures decisions are made that are beneficial to all stakeholders.
Readers interested in more fascinating facts about Germany can review the full report linked above.
Related ETF:
iShares MSCI Germany Index ETF (EWG)
Disclosure:No Positions