The total number of American workers in the manufacturing sector has been on the decline for many years now. Though the sector has seen a slight uptick in the past couple of years the long-term trend line is down. However one of the sectors that has been booming in recent years in terms of workers employed is the government sector. According to a note by Frank Holmes at US funds, more Americans now work for the government than in manufacturing.
Click to enlarge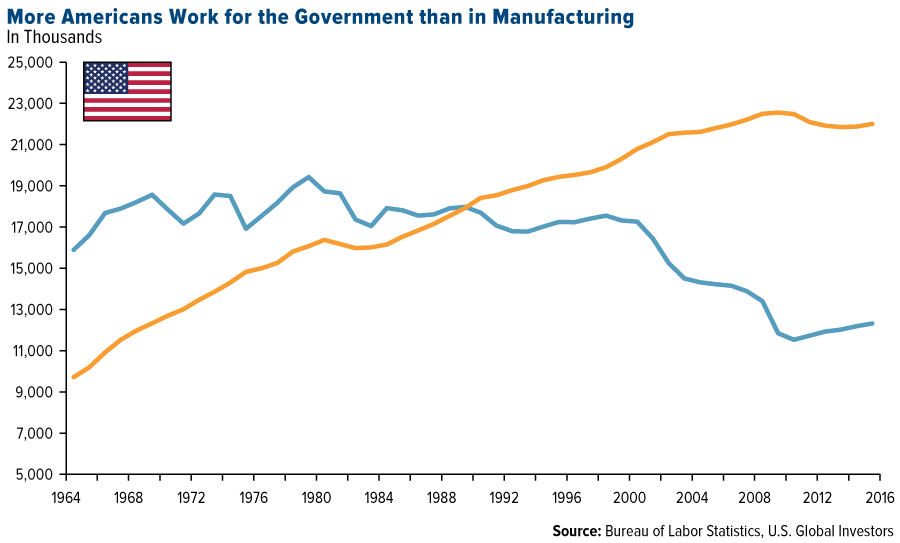 Source: Is Weak Productivity to Blame for Sluggish Consumer Spending?, US Funds
One of the reason for the growth in government workers is the ever increasing number of regulations. According to an article by Sam Batkins at American Action Forum 600 major regulations have been passed in the 7.5 years of Obama Administration. Higher regulations not only need more workers but compliance costs for industries also go high.
More than 4.18 million workers were employed by the Federal government in 2014 as per data published by the US Office of Personnel Management. This figure includes civilian and  military personnel.