Smoking rates have declined by one fourth since 2000, according to a report by the OECD. About 19% of the daily population smoked daily in 2014, the latest year for which data is available. But the rate varies widely across OECD member nations.
Click to enlarge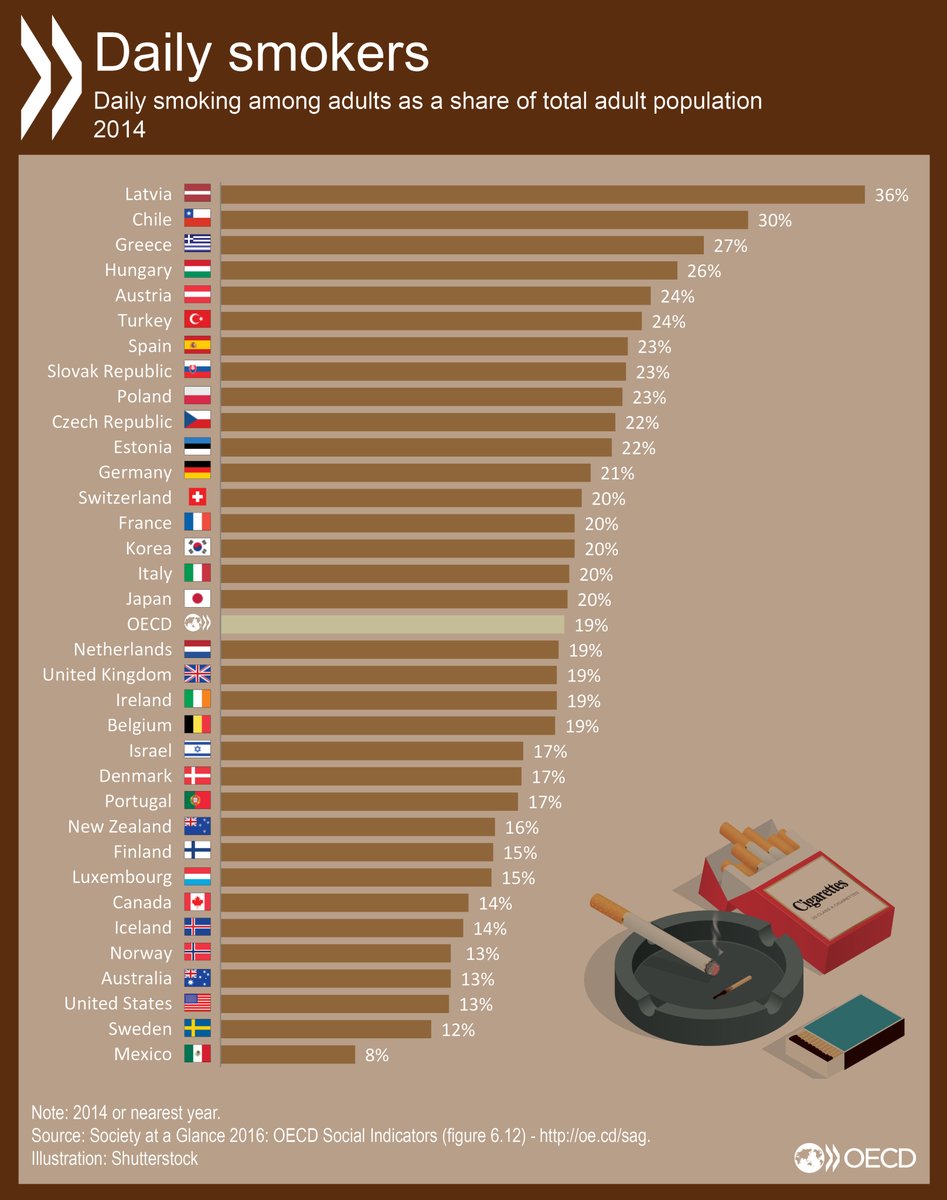 Source: OECD
The former Soviet republic of Lativa has the highest percentage of smokers at 36% and Mexico has the lowest at just 8%. The average OECD rate is 19%. Next to Mexico, Sweden and the US have the lowest rates. Smoking rates are lower in Scandinavian countries.
Despite the decline in OECD countries, global tobacco  giants are growing and their profits are going up. This is because while sales is declining developed countries they are soaring in developing countries. Tobacco usage is increasing in emerging countries like China, Indonesia, India, etc.
Last  week Britain-based British American Tobacco Plc(BTI) offered to buy the rest of Reynolds American Inc(RAI) that it doesn't already own. In general major tobacco firms are the favorite of income seeking investors. Other companies in the tobacco industry include Philip Morris International, Inc.(PM), Imperial Tobacco PLC (ITYBY), Altria Group Inc.(MO),  and Lorillard, Inc.(LO).
Related:
Disclosure: No Positions