Australian stocks have high dividend yields compared to US stocks. Investors starved for income should consider investing in Australia not only for the high yields but also for their dividend stability and potential price appreciation. Historically Australian firms have had generous dividend payout policies and many firms did not cut or reduce dividends during the Global Financial Crisis(GFC) of 2008-09.
At the end of last month Australia's ASX All Ordinaries Index had a P/E ratio of over 17 and a dividend yield of 4.27%, The following chart shows the historical PE ratio and dividend yield since 1980.
Click to enlarge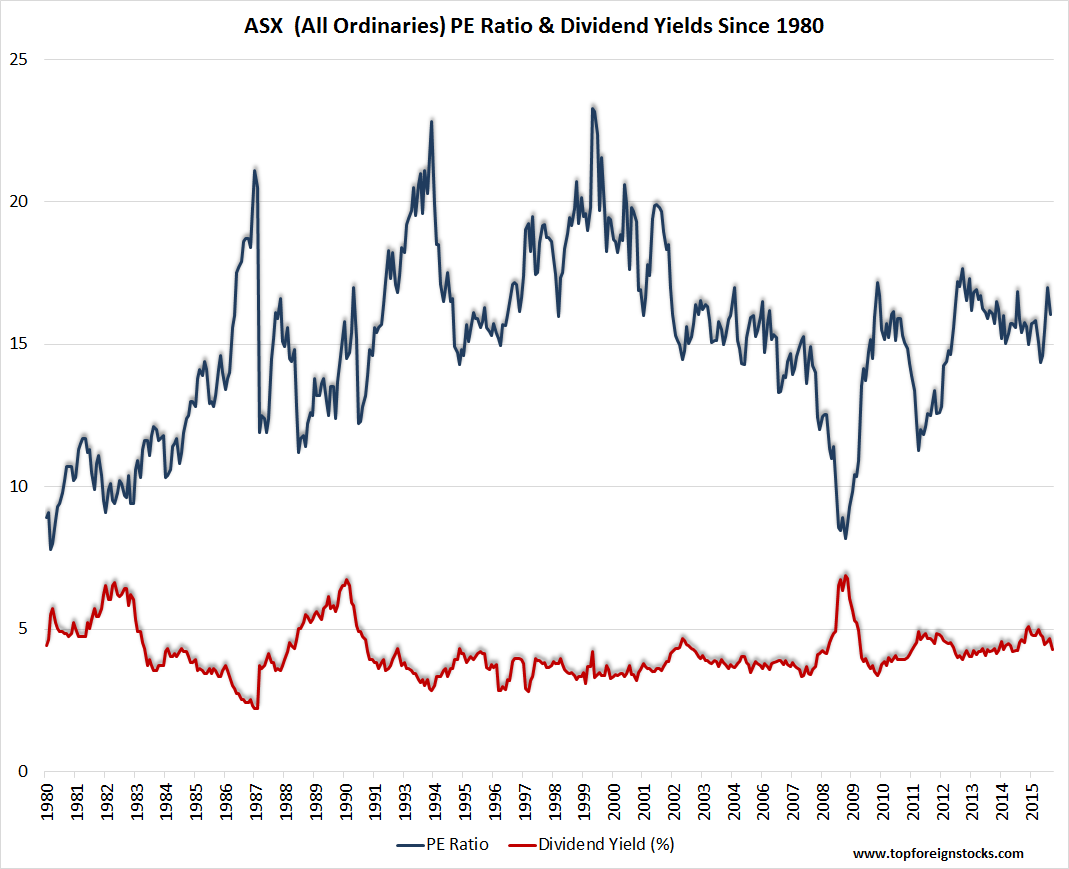 Source: Market Index
Download:
Some of the Australian ADRs trading on the US markets are:
Westpac Banking Corp (WBK), National Australia Bank Limited (NABZY), Commonwealth Bank of Australia (CMWAY) and Australia & New Zealand Banking Group Limited (ANZBY)  in the banking sector. All have dividend yields of over 5%.  Australia does not deduct dividend withholding taxes for US investors.
Telstra Corp Ltd (TLSYY) in the telcom sector
Beverages maket Coca-Cola Amatil (CCLAY)
Note: Dividend yields noted above are as of Aug 26, 2016. Data is known to be accurate from sources used.Please use your own due diligence before making any investment decisions.
Disclosure: Long NABZY and WBK