Paris-based Natixis Global Asset Management recently published its 2016 Natixis Global Retirement Index report. This report contains the rankings for Global Retirement Index(GRI) based a study of 43 countries including the BRICS.
The Top 25 countries based on the GRI are shown below:
Click to enlarge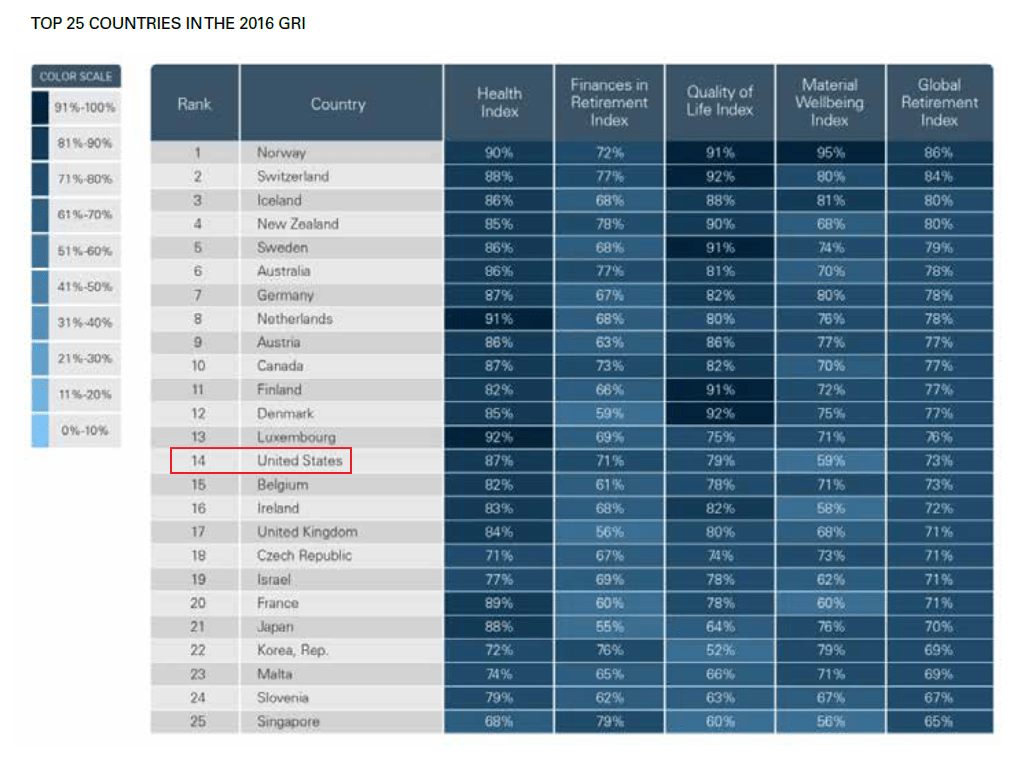 Source: 2016 Natixis Global Retirement Index, Natixis
Of the top 25 countries 17 are from Europe. This is not surprising as socialist European countries spend heavily on social welfare of the society.
The Top Three countries are Norway, Switzerland and Iceland. The US ranks 14th in this list. Some of the reasons for the low scores for the US include high levels of public debt, increasing tax burden , etc. The report also notes that though the country ranks 5th in per capita income globally, it ranks among the lowest in income equality (37th).
Download the full report: