The U.S. was Germany's largest trading partner in 2015 according to a report by De Statis. The major trading partners of Germany in 2015 are shown in the chart below:
Click to enlarge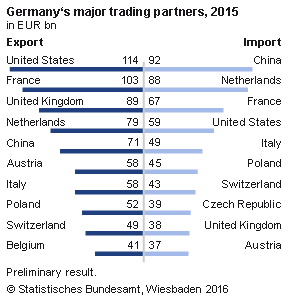 Source:De Statis
Goods worth 173.2 billion euros in exports and imports were traded between Germany and USA. The next major trade partner was France followed by UK and The Netherlands.
China was the 5th major trade partner for Germany. Good worth about 71 billion Euros were exported to China. On the import side, China was the top country for imports into Germany.
Of the E.U. exports to China, Germany accounts for nearly half of the trade. The biggest exports to China from Germany are automobiles.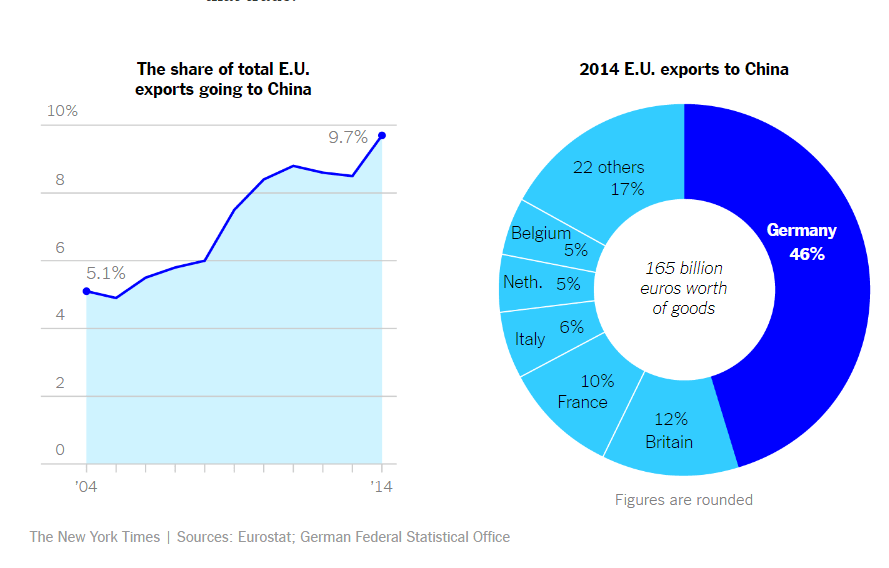 Source: Why Germany Slips When China Swoons, NY Times