A few years ago I wrote a article on the Gold and Silver supercycles.In that post I noted how these two commodities go thru boom and bust cycles in varying periods all the ways from late 1800s.
Recently I came across an chart on the commodity supercycle. As most commodities have declined sharply in the past few years it is worth taking a look at this chart.
Click to enlarge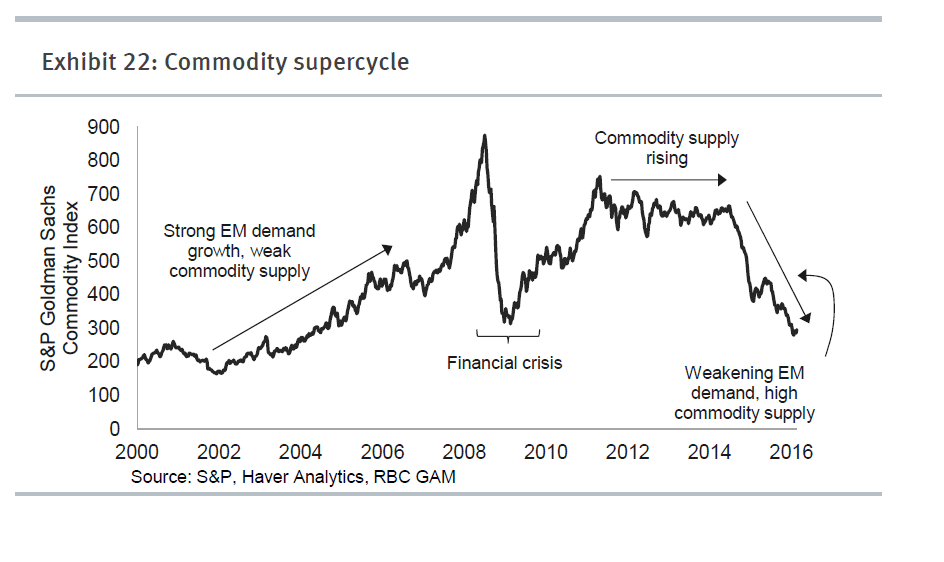 Source: The Global Investment Outlook, RBC Global Asset Management
The authors of this RBC report note that commodity prices shot up very high during the boom years and now they have declined heavily during the downturn. Just like during the boom times they have overshot on the downside.Oil prices have stabilized and recovered strongly in the past few weeks. But it remains to be seem if the recovery can hold. According to the authors most commodity prices may remain low for some time.