Diversification in a portfolio is an important strategy for long-term success. A well-built portfolio should not be concentrated heavily on a single stock or asset class or sector. Rather a portfolio should hold various assets such as growth stocks, dividend stocks, domestic stocks, foreign stocks, commodities, ETFs, closed-end funds, bonds, etc.
Holding a diversified group of assets cushions a portfolio during rough market conditions and also provides stable and consistent returns when markets overshoot.
The following table shows the benefits of a diversified portfolio:
Click to enlarge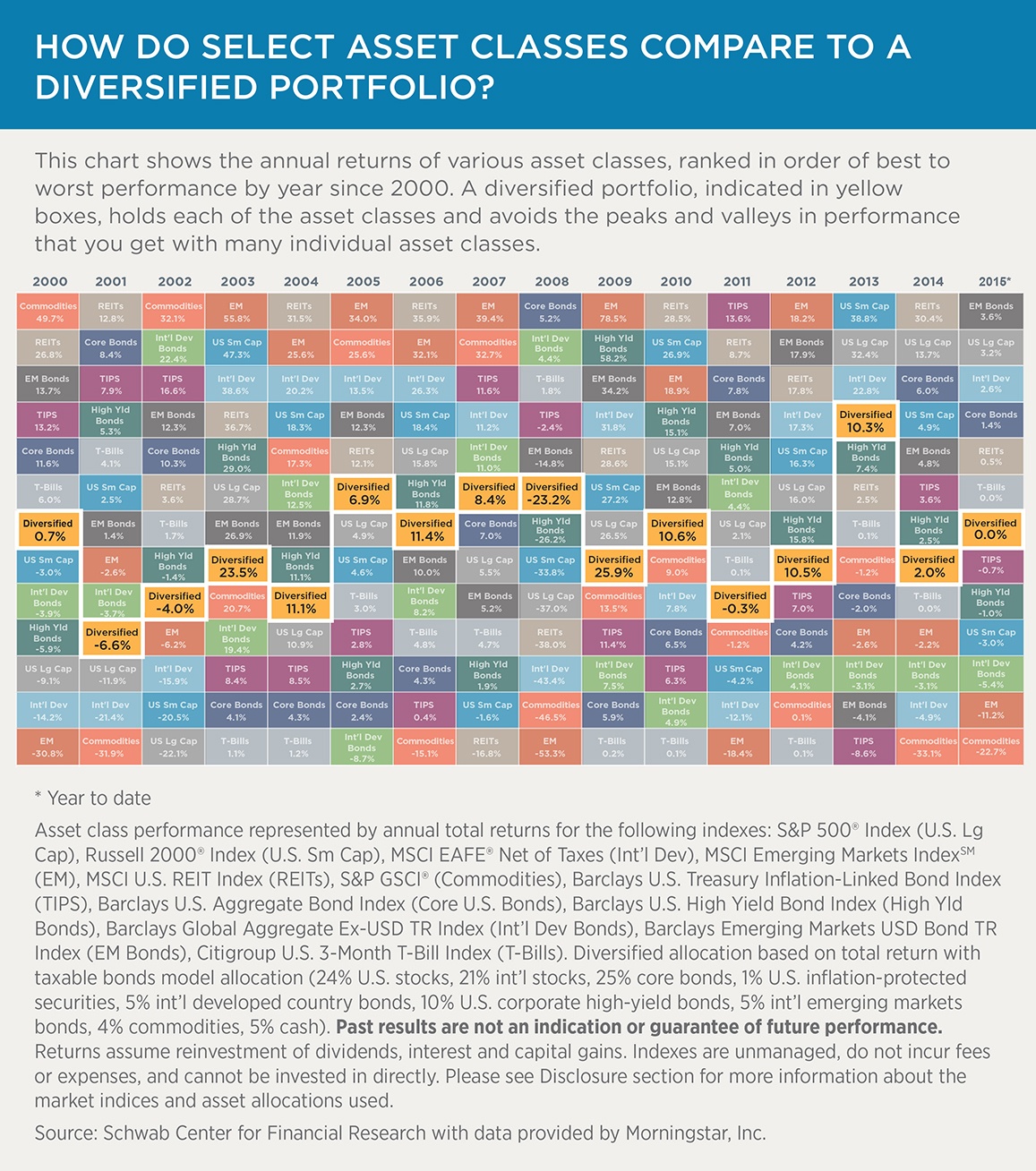 Source: Why Global Diversification Matters by Anthony Davidow, Charles Schwab
Why hold a diversified portfolio?
More than half of the revenue from S&P 500 firms come from outside the U.S.
The market capitalization of stocks trading overseas is higher than the market cap of US stocks.
Thousands of stocks trade on foreign markets offering a diverse pool of stocks to choose from.