India is one of the largest consumers of crude oil in the world. As a net importer of oil, India's annual oil bill is huge. But according to a research report by The Oxford Institute of Energy Studies, India's oil demand is rising and is "on the verge of take-off". In addition, due to plunge in global oil prices India's oil import bill is also projected to be lower.
1) The World's Top Oil Consumers:
In 2015, India become the main driver of non-OECD oil demand growth with year-over-year growth rising by 0.3 million barrels/day. a record. Though currently Japan is the 2nd largest consumer of oil after China, India is poised to overtake Japan.
Click to enlarge
2) India's historical oil consumption by year:
Crude oil consumption has been consistently rising for India as the chart below shows. In the past decade, oil demand growth has been around 0.15 mb/day.Higher economic growth this year together with lower oil prices should lead to more oil consumption.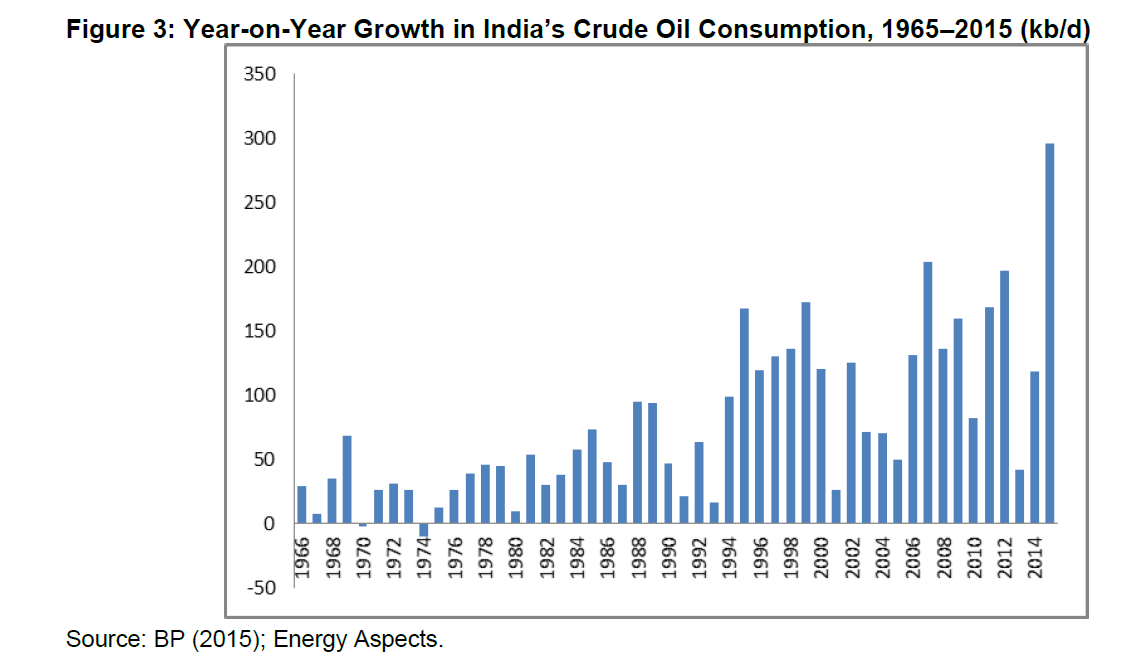 3) Per capita oil consumption in India is still low relative to other countries: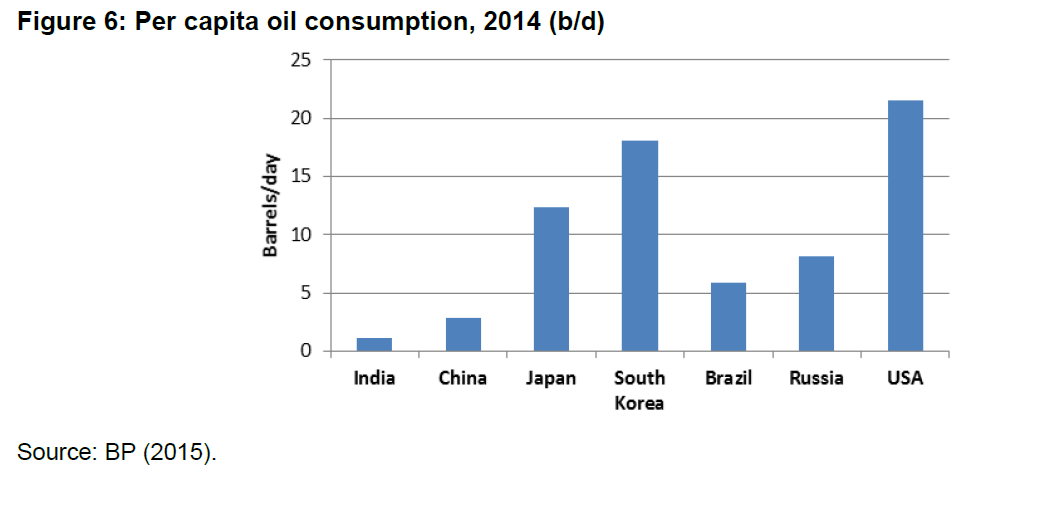 India's oil consumption is very low on a per capita basis when compared to the US.
Source: India's Oil Demand: On the Verge of 'Take-Off'? by Amrita Sen & Anupama Sen, The Oxford Institute of Energy Studies, University of Oxford