The dividend yield of the S&P 500 is around 2%. This has stayed around the 2% mark for many years. I have mentioned many times before that this low compared to other countries. In addition to that the payout ratio of the US firms is also low. Hence investors looking for income are wise to expand their horizon and venture abroad. Even a short hop north of the border can yield excellent dividend stocks.
listed US property companies also have low yields relative to their peers in other countries as shown in the graph below:
Click to enlarge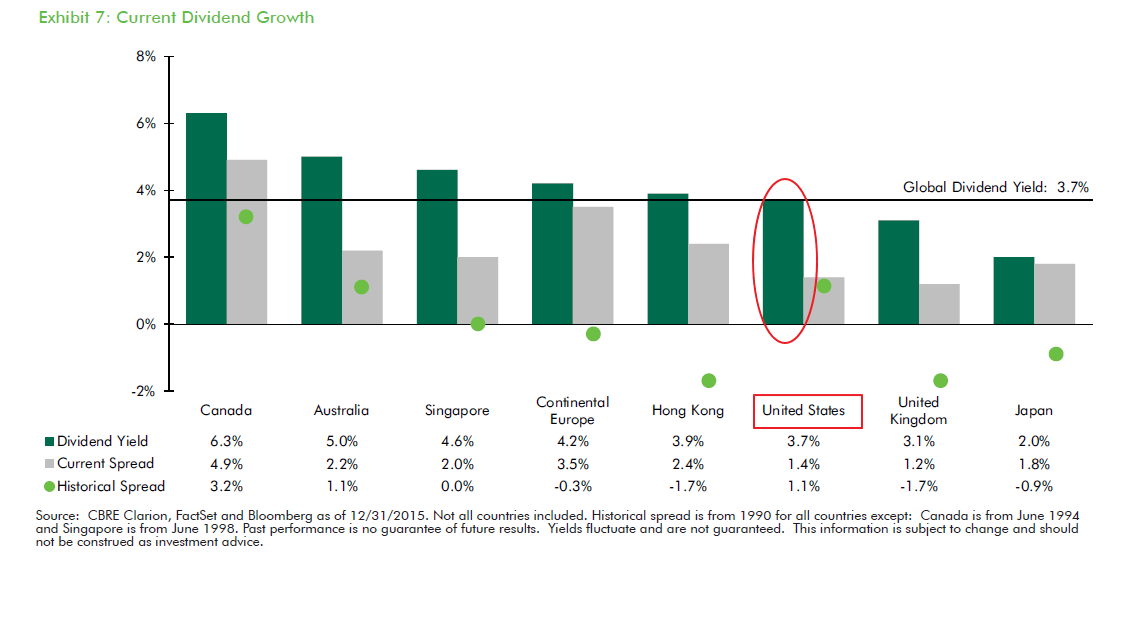 Source: Global Real Estate Securities – Market Commentary, Q4, 2015, CBRE Clarion
Canadian listed property companies have yields of 6.3% compared to just 3.7% for US firms. Only UK and Japan have lower yields than the U.S.
The key takeaway for income investors looking at real estate stocks is to cast their net wide and not just focus on U.S. companies.