Most European utilities have under-performed the market in the past few years. Though boring utilities are considered to be safe and stable growers, in this case they have let down investors due to many reasons. For instance, the many crises that flared up in the past few years in Europe have taken a toll on this sector.
The STOXX® Europe 600 Utilities Index is a proxy for the sector. The chart below shows the five-year return gross return (in Euros) of this index:
Click to enlarge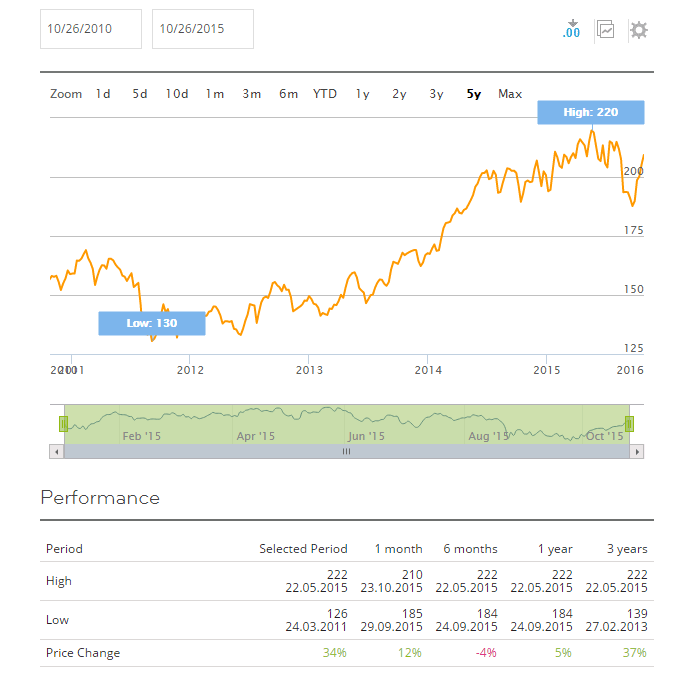 In five years the index has returned 34%.
The long-term return is shown in the following chart: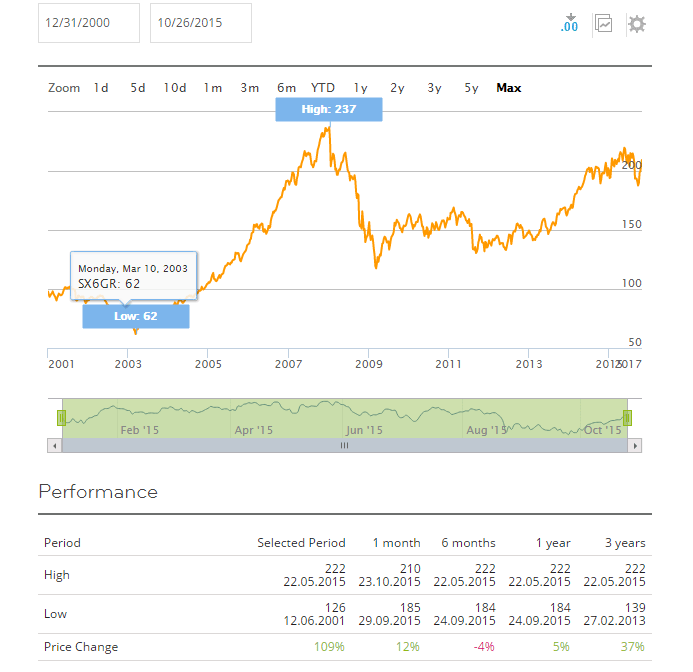 Since 2001, the index has returned 109% but is still off the peak reached just before the Global Financial Crisis.
Source: STOXX
A few points about European utilities:
In France the sector is under pressure from the state that blocked price increases. The state is a major holder in companies such as EDF (ECIFY).
In Spain and other "PIIGS" countries lackluster economic growth is not helping utility companies.
British power and gas companies are relatively doing well due to pricing power and a robust market competition.
German utilities are in a deep morass. For many years now utility stock such as EON(EONGY) and RWE AG(RWEOY) have been declining and reached multi-year lows recently. State policy change that favors renewable energy over nuclear and other traditional energy sources is the main factor for the crash in stock prices.
Disclosure: Long EONGY and RWEOY