Medicaid, the state-funded health insurance program for poor Americans turned 50 on July 30, 2015. The program provided care for some 80 million poor people in 2014.
Click to enlarge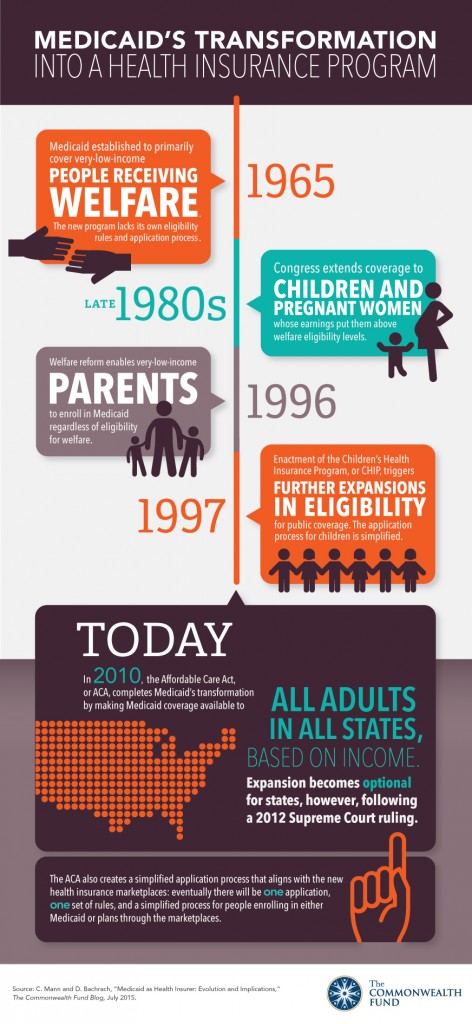 Source: The CommonWealth Fund
Before this program came into effect in 1965, poor Americans depended on charities for healthcare or simply ignored medical care when they fell sick. As the population has soared in the past few decades and millions are now enrolled in those program, the benefits of Medicaid cannot be understated. The program is especially important in the U.S where healthcare costs are the highest in the world. It is not uncommon for people to pay hundreds or even thousands of dollars for going to hospital with a simple thing like stomach pain. Here is an example of a case where a guy bitten by a rattle snake got the shock of his life when he received this bill for over $153,000 for the treatment he received there. Obviously this hospital bill shock must have shocked this guy more than the actual shock he got from the rattle snake !.
Click to enlarge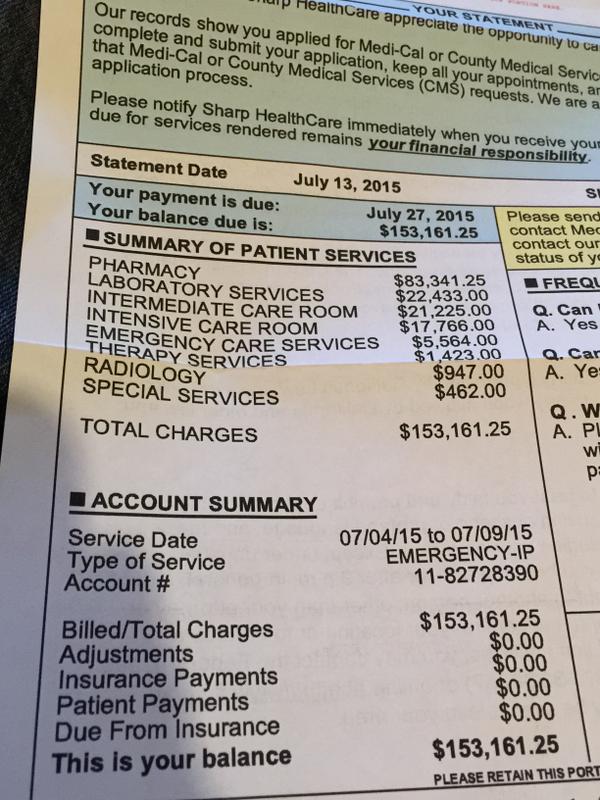 Source: Man who took 'rattlesnake selfie' gets $153K medical bill. Today, NBC News
Related:
On a related note, I came across a story of an incredible Russian female doctor dedicating her life treating poor villagers in a village in Russia. It would be a neat exercise to receive this doctor's views on this $153K bill the poor fellow in the U.S. received for a rattlesnake bite…..