One of the main themes that I have written about many times on this site is for U.S. investors to invest in foreign stocks. There are plenty of reasons to invest in foreign stocks with diversification being one of the top reasons.
So far this year, the U.S. markets have lagged in performance relative to international equity markets. While the S&P 500 is up only 1.65% year-to-date the returns of some of the major developed markets are listed below:
UK's FTSE 100: 3.6%
Canada's TSX Composite: 2.2%
France's CAC 40: 15.2%
Germany's DAX: 14.2%
Spain's IBEX35: 7.6%
Source: WSJ
It is a well known fact that no market can be the top performer year after year consistently. The US market is no exception. The U.S. market has been the world's top performing market only three times out of the past ten years. This shows that investors can lose out of the additional possible returns by investing only in US stocks.
The Periodic Table Of Investment Returns for US and other developed markets are shown in the chart below:
Click to enlarge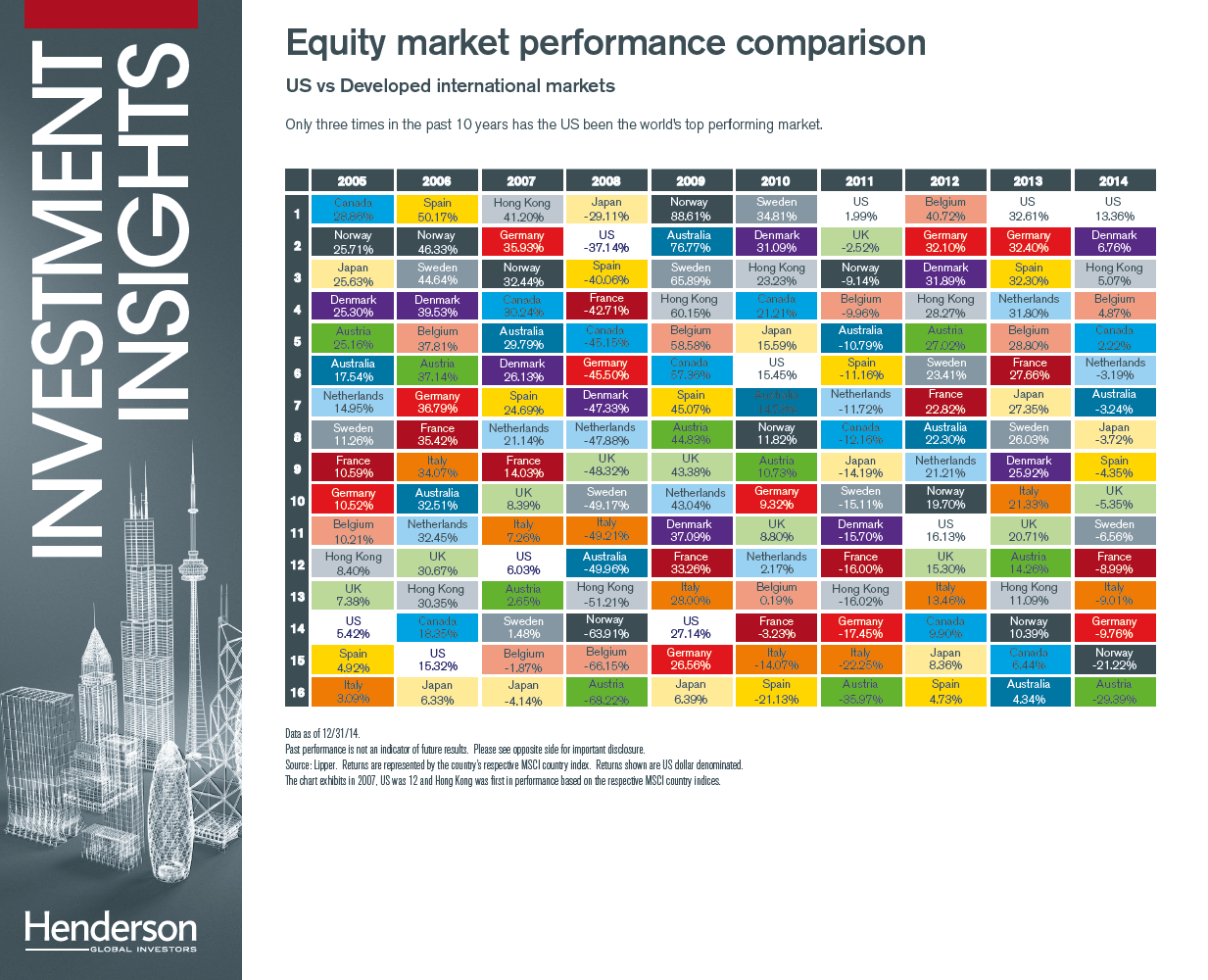 Source: Henderson Global Investors