The automobile industry is the second largest and most important to the U.S. economy after the real estate industry. During the global financial crisis auto sales declined with the recession. Since then the industry has picked up steam and continues to show strong growth year after after. The following chart shows the annual growth of auto sales in the country since 1980:
Click to enlarge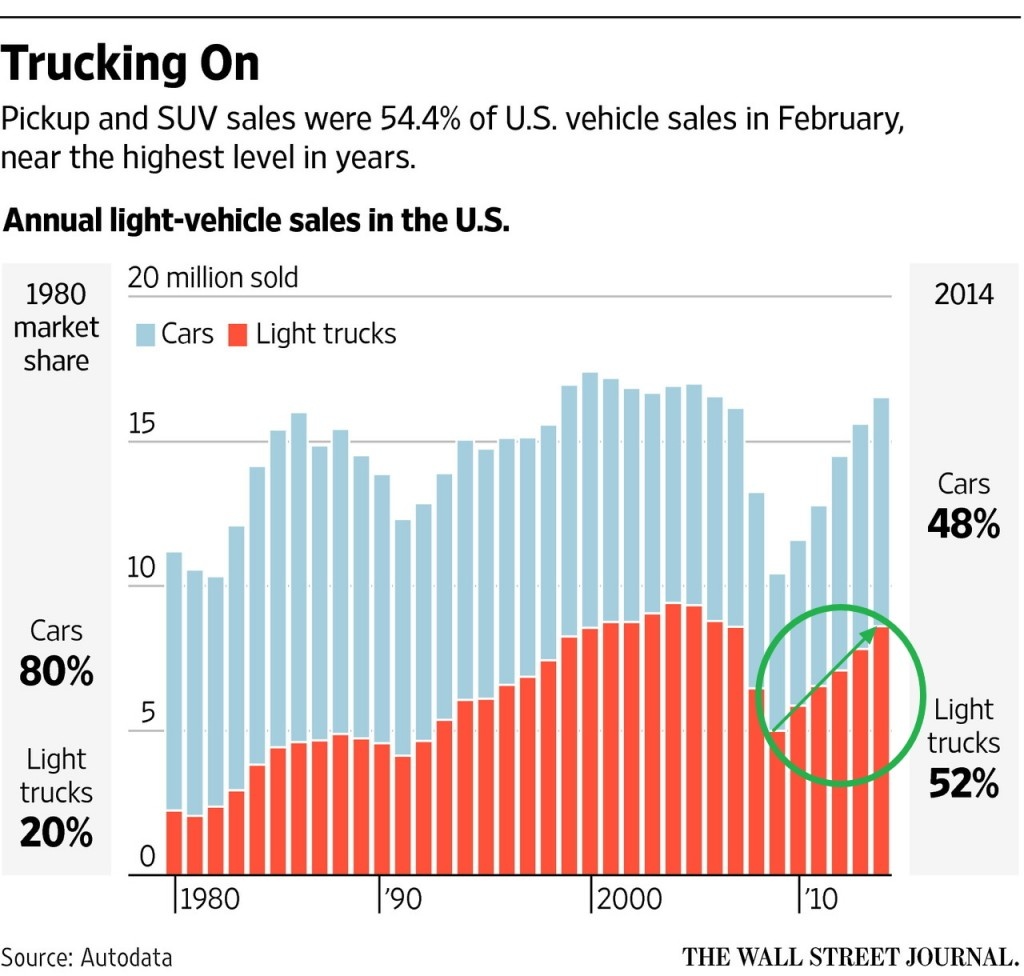 Source:  Truck Sales Plow Through February, Mar 3, 2015, WSJ
Based on the latest estimates, total sales this year may exceed 16 million vehicles. For a country with a population of about 318 million, 16 million a year is still a big number by any measure. Some of the reasons for investing in the auto sector include:
The auto industry employs millions of workers directly and indirectly and will get bailed out by the state in case of financial troubles. The bailout of GM dubbed as "Government Motors" for a while is an example.
Public transportation system is non-existent for the most part in all of the country other than the big metros like New York, LA, Chicago, Boston, etc. Hence cars are the only means of transportation for people.
So the gas pump can be considered as the umbilical cord of most Americans since without a car and the fuel to make it run survival becomes almost impossible.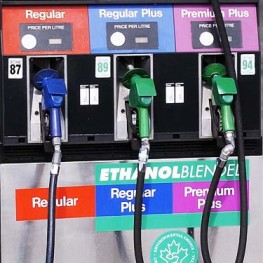 Americans love their cars. So it is not unusual to find families spend more on cars per month than on food or other things.
The infrastructure of the country's whole transportation system is mainly based on autos. For example, sub-urban living and the mall culture cannot exist without autos.
How to profit from growth of auto industry in the U.S.?
The best way to profit from the popularity and dominance of the auto industry is NOT to invest in auto makers but to invest in companies that support the auto industry. Auto makers are saddled with many issues like high wages, legacy costs like pensions, healthcare, etc. So investing in their stocks is not a good idea. Even though it is a oligopoly industry any player could still go bankrupt due to the mentioned issues wiping out equity investors.
Companies provide the nuts and bolts to the auto industry are good options for investments. For example, auto parts makers have a solid business model since they not only supply parts to auto makers for the production of new cars but also sell after-market parts to consumers directly. These firms may include tire makers, auto parts makers, car seat makers, oil companies, etc. Some of the domestic and foreign firms that support the automobile industry are listed below for consideration:
Disclosure: Long DNZOY, CTTAY
Update:
Looking for the latest auto sales data or wondering which cars are the top sellers in the U.S.? Checkout The Wall Street Journal's cool Auto Sales page.