Cargo ships are becoming larger and larger in size. Today the largest ship is the CSCL Globe. It measures more than 1,313 ft in length can carry about 19,000 containers.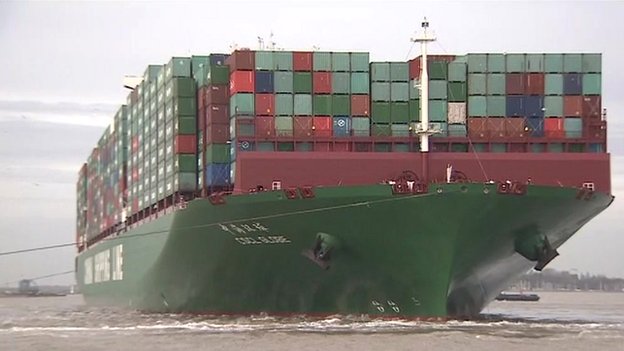 Source: The BBC
CSCL Globe is large than the Triple-E class of vessels. The following infographic from Allianz shows the growth of container ship sizes:
Click to enlarge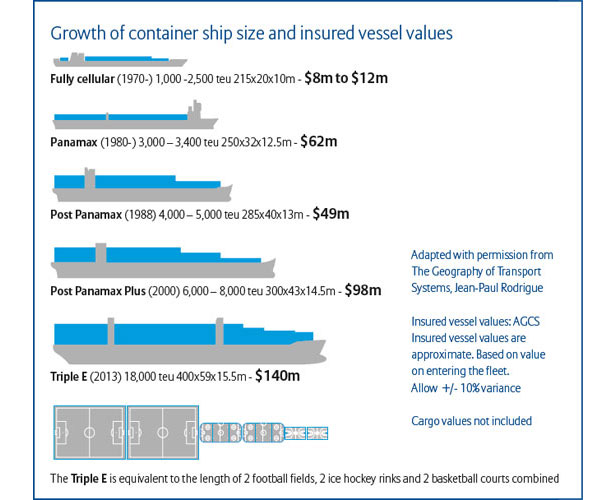 Source: Allianz
You may also want to watch the fascinating documentary from the Smithsonian Channel called "Mighty Ships".