Doral Financial (DRL) was shutdown by the FDIC on Friday Feb 27th, 2014. It was one of the largest banks in Puerto Rico and struggled to survive for many years.Bank closures have declined substantially since the financial crisis and so far this year only four have failed according to data by the FDIC.
When its stock price plunged in the past, Doral implemented reverse stock splits two times. Obviously this did not help the bank but only helped delay the inevitable. On Friday after the news was released during market hours by the FDIC, the stock crashed by over 46% and Doral equity became worthless closing at $0.72 a share.
The following chart shows the dramatic life of Doral over the years:
Click to enlarge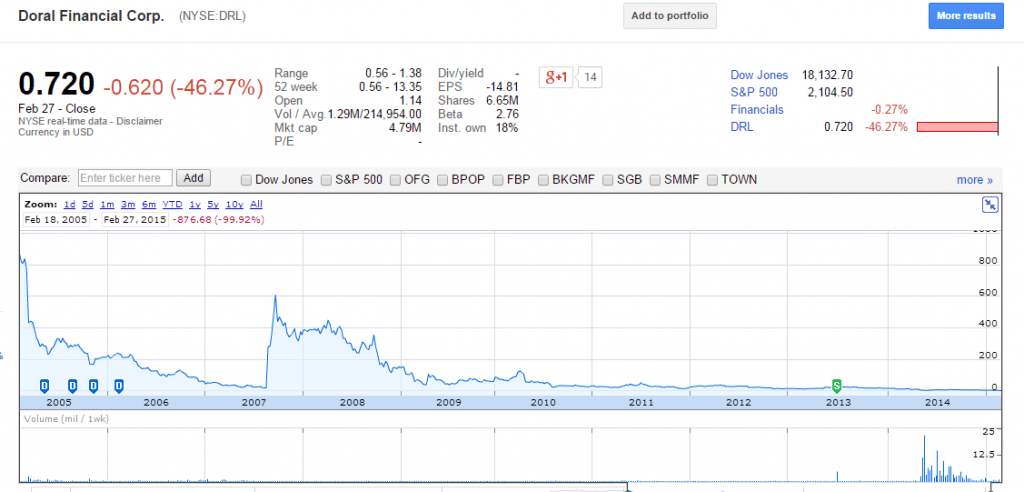 Source: Google Finance
After closure, Doral was taken over by its competitor Popular, Inc. (BPOP) whose shares surged over 5% on Friday.
Disclosure: No Positions