Every year Barclays publishes the popular Equity Gilt Study which contains a multitude of fascinating charts and data. The following are some of the charts from the report for 2013.
a) UK Asset Returns since 1899
Click to enlarge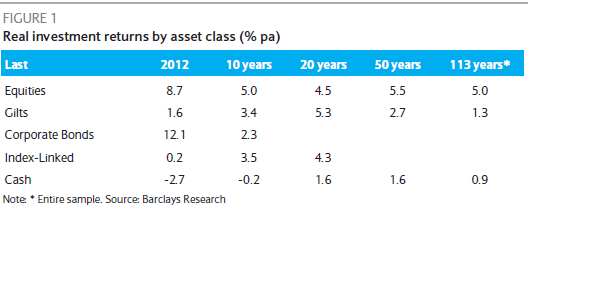 b) US Asset Returns over many periods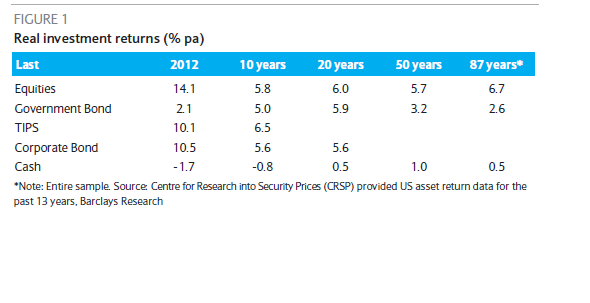 c) The importance of reinvestment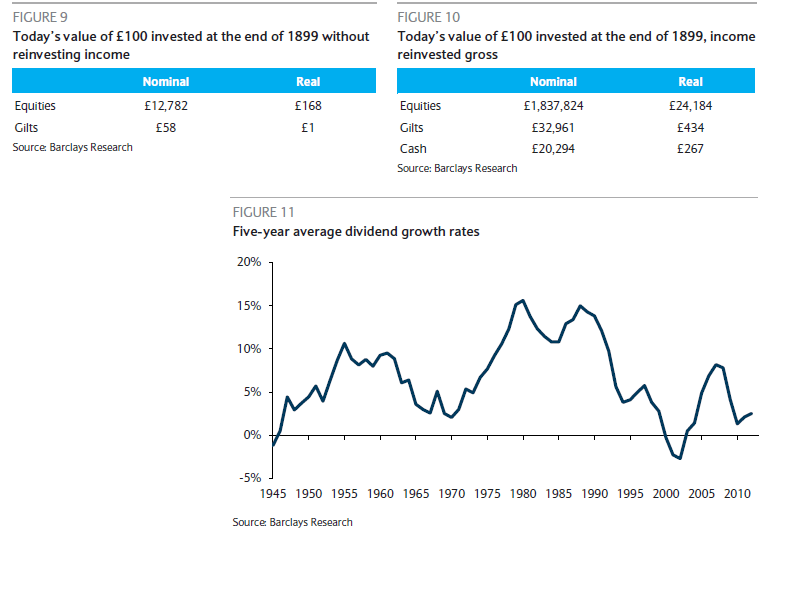 You can download the full report in pdf by click on the image below: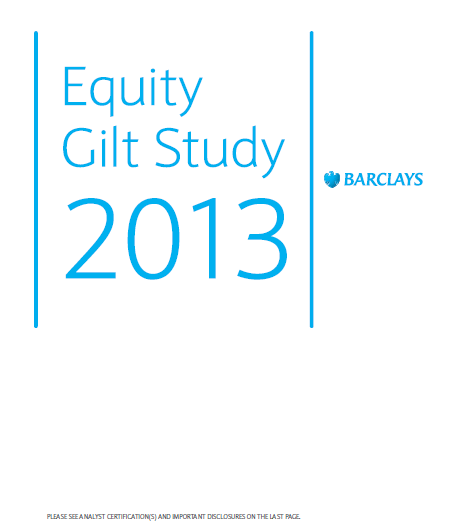 or click to download here.
For the previous year report go here.