The Bank of Ireland  is the top performer year-to-date among the foreign bank stocks trading on the organized exchanges. The Governor and Company of the Bank of Ireland (IRE) is up by 29.15% YTD. Comparatively British banks such as Barclays(BCS), HSBC (HBC), Royal Bank of Scotland (RBS) and Llyods Bank(LYG) are all down between 4% and 20% YTD.
The chart below shows the 5-year return:
Click to enlarge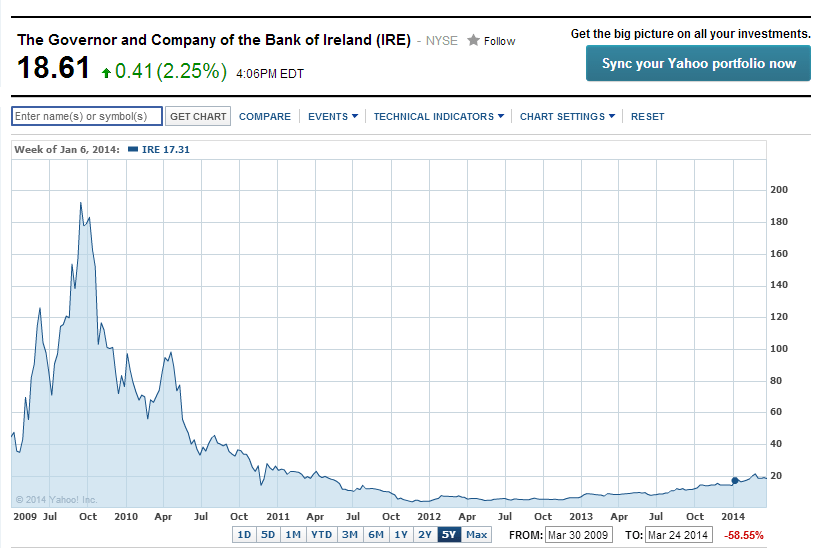 The chart below shows the 1-year return: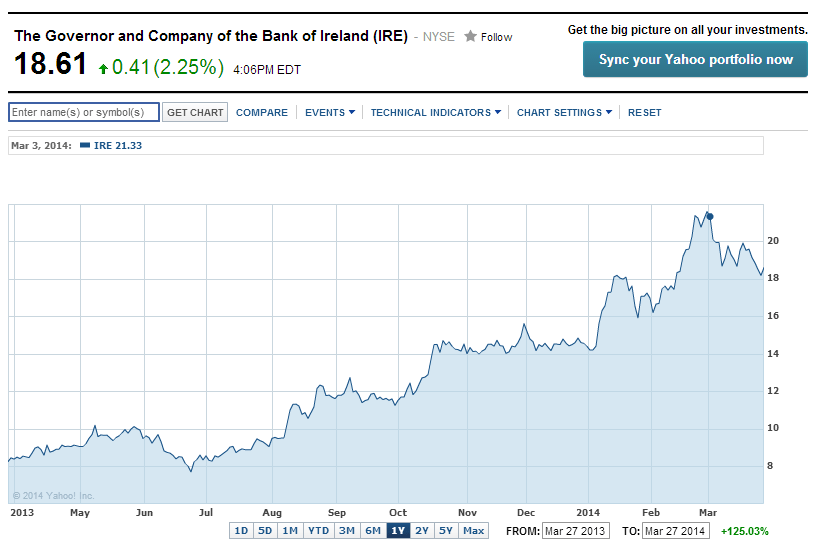 Source: Yahoo Finance
In one year the stock is up 125%. However this is slightly misleading since the bank had a reverse stock split in Oct 2011 in the ratio of 1:10.
A few years ago the economy of Ireland was in shambles. Since then the economy has strongly recovered……
Disclosure: LYG