Mexican stocks have been performing better than the Brazilian stocks since last year. While Brazil was adversely impacted due to the slowdown in the Chinese economy, currency exchange volatility and domestic political issues, Mexico has remained stable. The Mexican economy is more closely tied to the U.S. economy and hence Mexico has benefited from the improving U.S. economy. New political leadership implementing energy industry reform is also making the country more attractive for foreign investors.
The following chart shows the 5-year return of the iShares Mexico ETF against the iShares Brazil ETF(in red):
Click to enlarge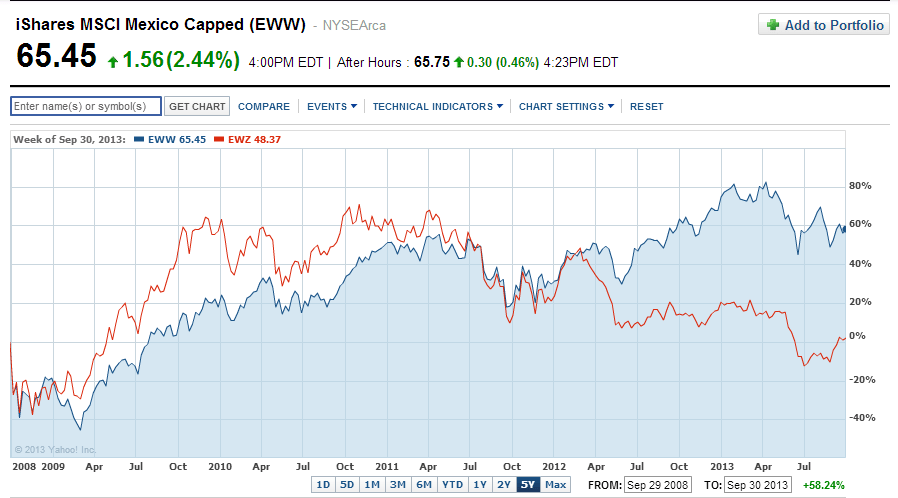 Source: Yahoo Finance
The iShares Brazilian ETF has been flat in the time period shown while the Mexican ETF has grown by about 60%. Year-to-date also Mexico has outperformed Brazil.
Related ETF:
Disclosure: No Positions