Coal is a major key source of electricity production in the U.S. In 2011, about 42% of power produced came from coal. In that year, coal mines produced 1,094.3 million short tons of coal.
Where we get coal?
Coal is mined in 25 states in the country. The top state in coal production is Wyoming followed by West Virginia, Kentucky, Pennsylvania, and Texas.
The following map shows the major coal mining regions: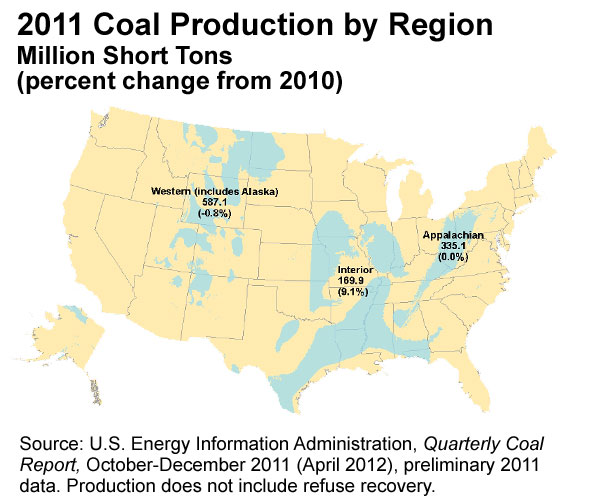 Source: U.S. EIA
More than 1/3rd of coal comes from the Appalachian region with West Virginia mining the most if it. Wyoming is the largest producer in the Western region.Nine of the top ten producing coal mines in the country are in Wyoming.