Germany-based reinsurance company Munich Re (MURGY) maintains the world's largest database on global catastrophes. The company operates in most countries and earns over half of its disaster insurance premiums from the U.S. In October last Munich Re published a research study on climate changes.
From the report in Der Spiegel:
Whether it's hurricanes, thunderstorms or tornadoes, extreme weather is big business for insurers. Now German re-insurer Munich Re claims to have found proof that man-made climate change is causing more weather catastrophes in North America. Scientists are outraged.
In late October of last year, superstorm Hurricane Sandy hit the US causing an estimated $25.0 billion in damages and more than 100 deaths. Sandy is the latest natural catastrophe to cause billions in damages.
Globally meteorological and hydrological catastrophic events are increasing since the 1980s. Here is chart showing the count of worldwide natural catastrophes worldwide from 1980 to 2011 :
Click to enlarge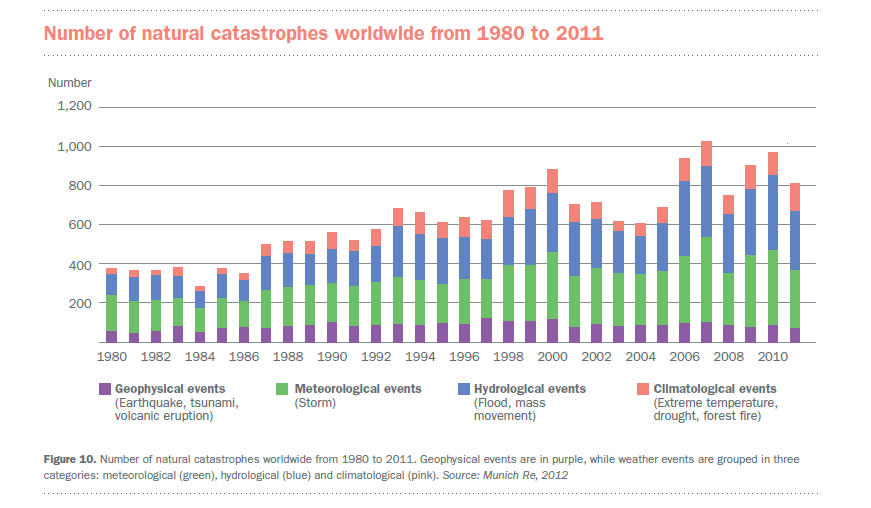 Source: Munich Re 
Disclosure: No Positions