Last year India's  was one of the best performing emerging markets with the Sensex rising about 26%. Brazil had a lackluster performance with the Bovespa gaining under 8% for the year. Though both are part of the BRIC countries, the economies of Brazil and India differ vastly. For example, India is a major importer of commodities while Brazil is a major exporter. Though domestic consumption is increasing in both countries, the unemployment rate is lower and consumer credit growth is growing at a faster pace in Brazil than in India. It would be interesting to see how these two economies perform this year.
The chart below shows the performance of Bovespa and Sensex since 2000:
Click to enlarge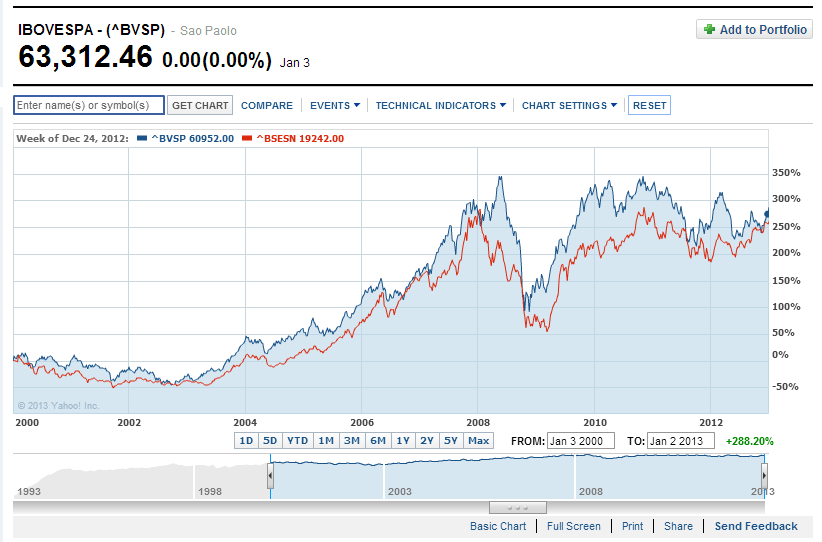 In the past 5 years Brazil's Bovespa has outperformed the Sensex: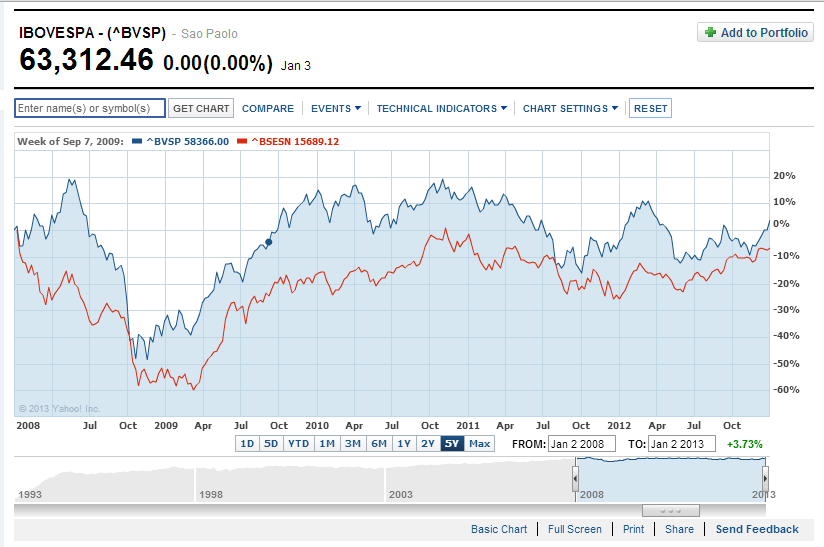 Source: Yahoo Finance
Mexico outperformed both Brazil and Chile last year since the Mexican economy is more  connected to the US economy than the economies of Brazil and Chile. Mexico's IPC index reached a new record high this year.
Related ETFs:
WisdomTree India Earnings (EPI)
PowerShares India (PIN)
iShares S&P India Nifty 50 (INDY)
EGShares Brazil Infrastructure ETF (BRXX)
iShares MSCI Brazil Index (EWZ)
Disclosure: No Positions