Until a few years ago Chinese stocks were hot and investors bid up the prices to astronomic levels. Then the party ended and most of these stocks came back to earth. In the U.S.,  most of the Chinese  IPOs that were floated at the peak of the China craze have performed poorly. A few have even been uncovered as frauds such as the Toronto-listed Sino-Forest  Corporation. The following chart shows the dramatic fall in the Shanghai Composite index:
Click to enlarge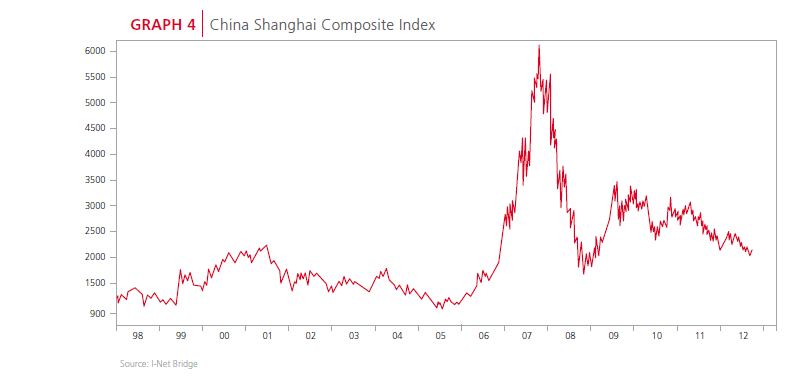 Source: Allan Gray Asset Management, South Africa
As investors have re-rated Chinese stocks their P/E ratios have also fallen accordingly. The fall in P/E ratios over the past 10 years is shown in the chart below: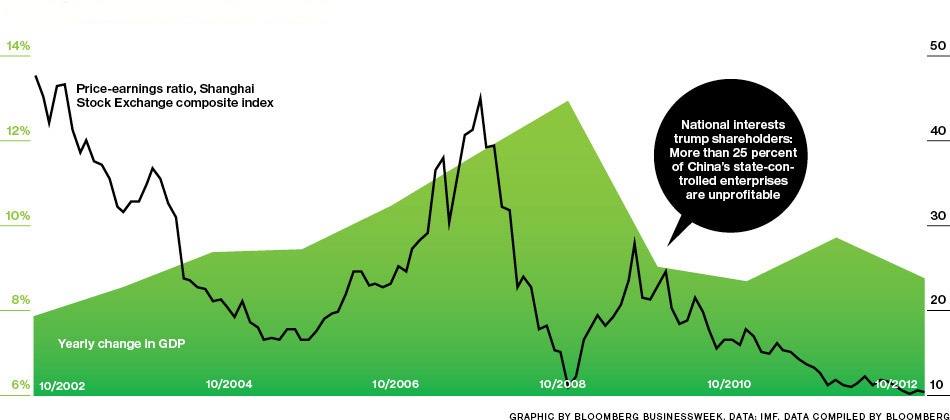 Source: Bloomberg BusinessWeek
Some interesting points from a quick review of the Chinese ADRs exchange-listed on the US markets:
Of the 108 exchange-listed ADRs, many down year-to-date.
73 of the 108 ADRs have share prices of less than $10.
30 of Chinese ADRs trade for under $2.00.
The table below shows the YTD performance of the Chinese ADRs:
[table "63" could not be loaded /]

Source: BNY Mellon
From an investment standpoint, investors can wait and monitor the Chinese equity markets. Though most the stocks look cheap at current prices, there has a leadership change in the country and investors may want to wait until next year before making any investment decisions.
Disclosure: No Positions