Equity markets worldwide started the year strong. However in the past few weeks they have been highly volatile with most of the markets declining considerably from the highs reached this year. The Year-To-Date (YTD) performance of some of the major indices are noted below:
S&P 500 Index: 3.0 %
CAC 40: -4.8%
DAX: 6.3%
FTSE 100: -5.5%
IBEX35: – 23.3%
Bombay Sensex: 4.5%
Shanghai: 6.6%
Bovespa: -3.9%
The FTSE Athex index of Greece reached a 22-year low this week. Spain's IBEX35 index has reached levels reached during the peak of global financial crisis in 2009.
Financials have been hit especially hard this year as the crisis in Spain, Greece, Italy in Europe continues and many banks are still dealing with the impact of heavy losses from the credit crisis of 2008. The following chart shows the YTD performance of exchange-listed foreign bank stocks traded on the US markets:
Click to enlarge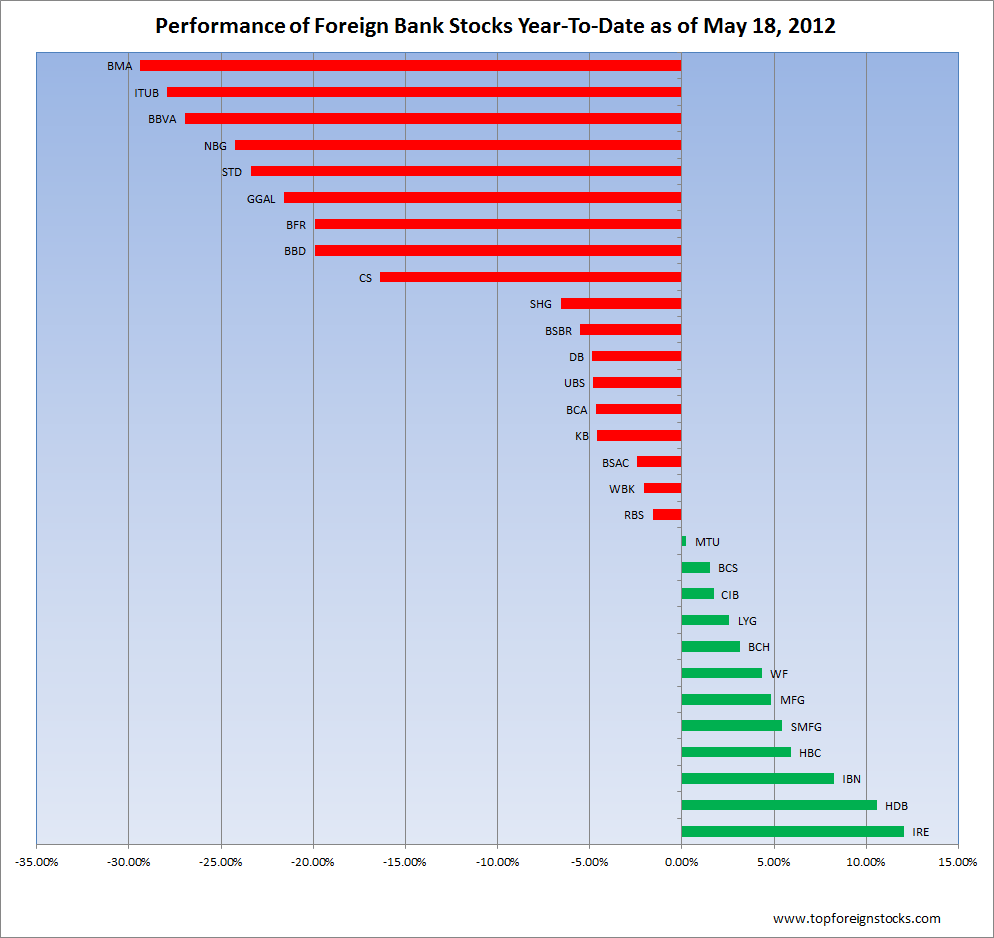 Source: BNY Depository Receipts
The worst performers so far this year are Argentine, Spanish and Greek banks. Brazilian banks Banco Bradesco(BBD) and Itau Unibanco (ITUB) are also down by double digit percentages this year.
Disclosure: Long some of the banks shown in the chart