The following chart shows the performance of bank equity prices in Euro area, U.S. and emerging markets from the end of 2009 thru April, 2012: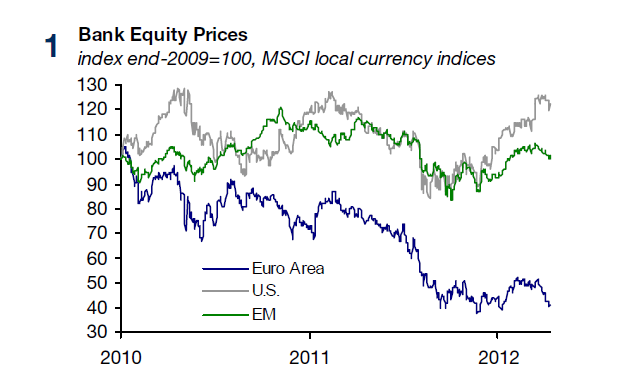 Source: Euro Briefing, April 2012, Institute of International Finance
U.S. banks are better performers than European banks and even the banks in emerging markets as shown by the green line. The key takeaway from the chart is that the gap between U.S. and Euro zone bank stock prices continues to widen since 2010. European banks continue make lower lows while U.S. banks have recovered swiftly. One of the reasons for the disastrous performance of Euro zone banks is that they failed to raise significant capital since the credit crisis unlike their American peers.