The average retail gasoline price in the U.S. is around $3.50 per gallon this week. After reaching over $4.00 in 2008 prices dipped for a few months. From early 2009 prices have continued to increase steadily despite the recession. This is because the demand for gas is generally inelastic as most people have to buy gas no matter the price at the pump due to the lack of public transportation.
Among the multitude of reasons for the steady increase in gas prices over the year, one factor that is rarely discussed is the oil refining industry is not competitive. From an article in the Public Citizen Foundation:
The largest five oil refiners in the United States (ExxonMobil, ConocoPhillips, BP, Valero and Royal Dutch Shell) now control over half (56.3%) of domestic oil refinery capacity; the top ten refiners control 83%. Only ten years ago, these top five oil companies only controlled about one-third (34.5%) of domestic refinery capacity; the top ten controlled 55.6%. This dramatic increase in the control of just the top five companies makes it easier for oil companies to manipulate gasoline supplies by intentionally withholding supplies in order to drive up prices.
The following charts show the evolution of the major refiners:
Click to enlarge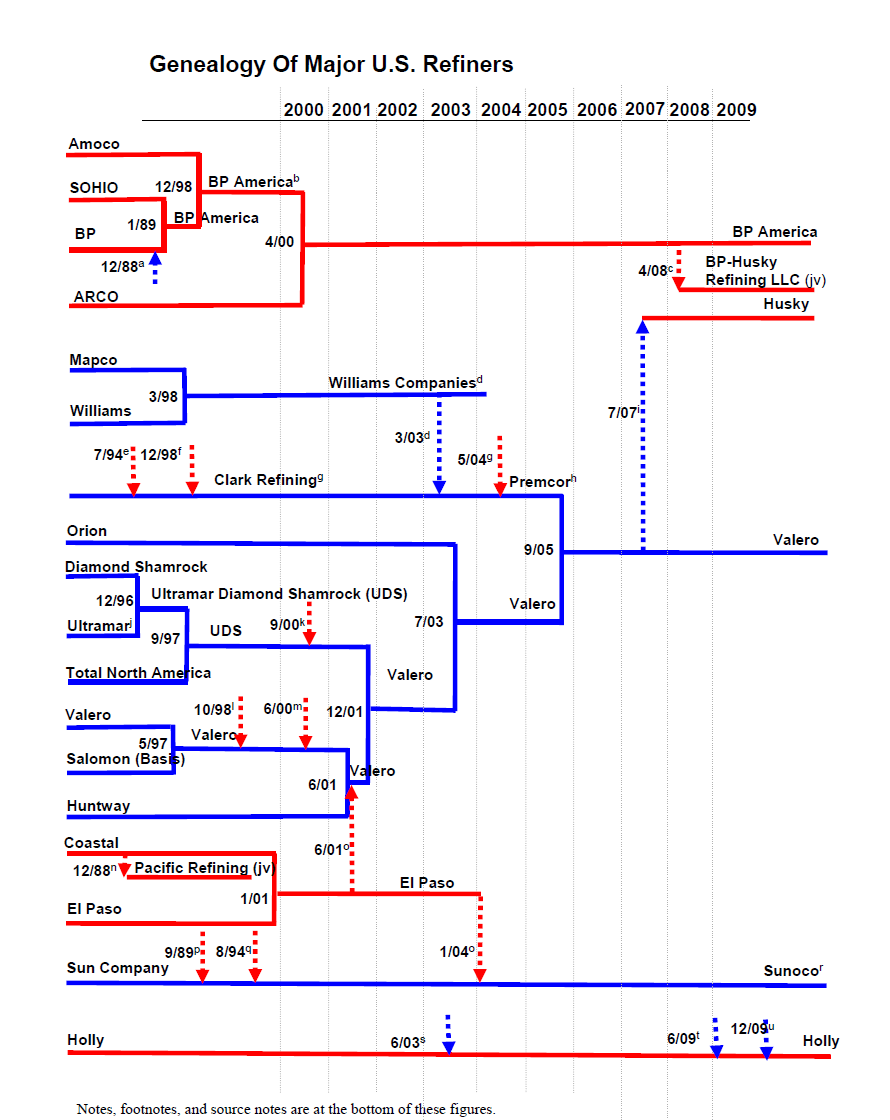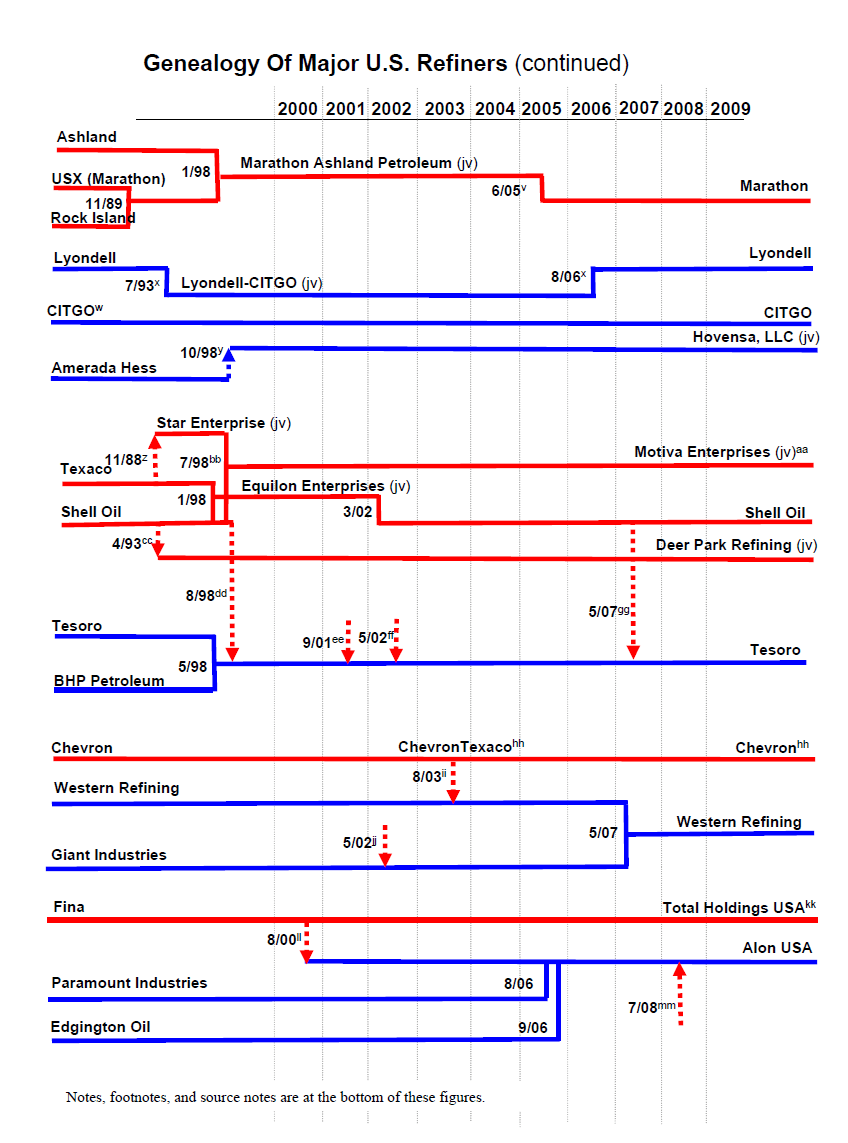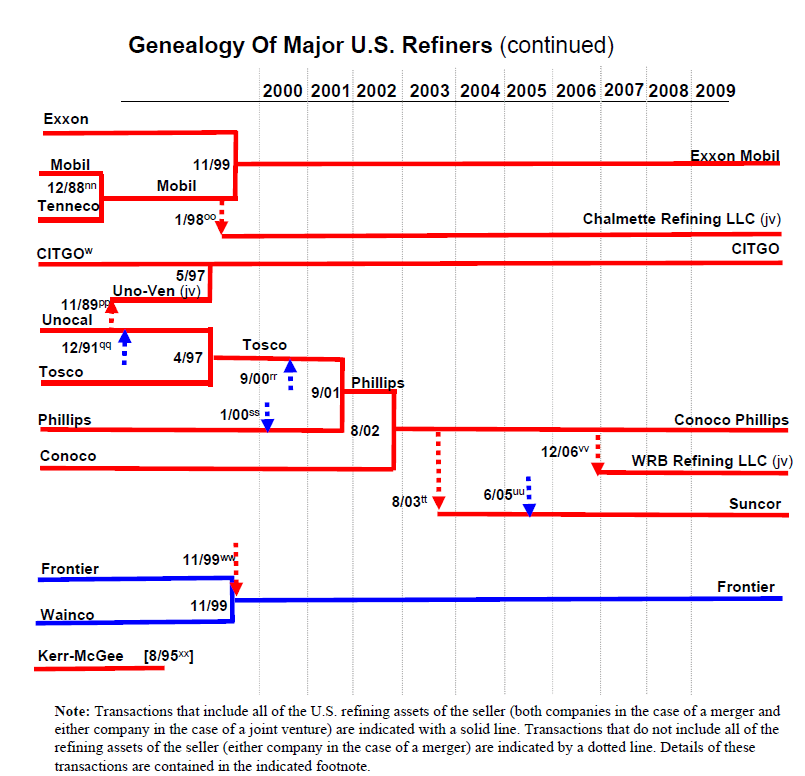 Source: Genealogy of Major U.S. Refiners, EIA
Related companies:
ExxonMobil (XOM)
ConocoPhillips (COP)
BP (BP)
Valero Energy Corp (VLO)
Royal Dutch Shell (RDS.A, RDS.B)
Disclosure: No positions