China's voracious appetite for commodities continues to grow and the country has become a major force in the global commodities market in recent years.
The graphics below shows the change in China's share of global commodities trade:
Click to enlarge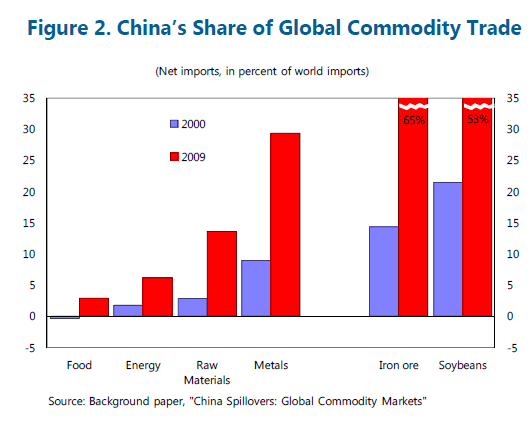 As an export-oriented economy, China is a major importer of a range of commodities and exporter of finished products.  For example, in the importation of metals, per capita intensity now rivals that in advanced economies, increasing from less than 15 percent of the level of advanced economies in 2000 to almost 90 percent in 2009.
Source: The Spillover Report and Selected Issues, July 2011, IMF