China's economy experienced tremendous growth in the past few decades primarily due to government spending and not due to private consumption. Much of the state spending was directed towards infrastructure such as roads, railroads, dams, electricity grids, etc. and other large scale projects. An example of such project is the world's longest sea bridge opened this week.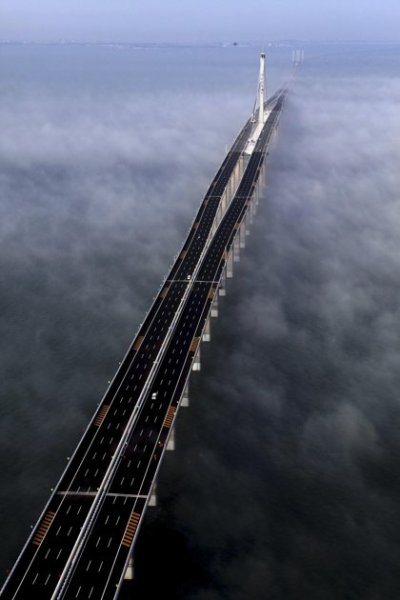 The 36.48-km eight-lane Qingdao Jiaozhou Bay Bridge connects China's eastern port city of Qingdao to the island of Huangdao. It cost 14.8 billion yuan or $ 2.3 billion. This bridge beat the previous record holder for a bridge over water, the Lake Pontchartrain Causeway in Louisiana, according to Guinness World Records.
Chinese banks are the major lenders for local governments who are able to build major world-class projects. State-controlled banks lend liberally to the real estate sector as well which has lead to overheating of the housing market in most cities. In some cities local governments and party officials channel loans from banks into real estate development firms controlled by them. While high investment in infrastrcture projects should be expected in dveeloping countries it remains to be seen if they would payoff in the long run.
The chart below shows the Top 25 Banks by Asset Growth
Click to enlarge

Source: The Banker
Except eight banks, Chinese banks fill the above list. The assets of Kunlun Bank of China grew by an astonishing 294% in 2010 over the previous year. Just one US bank is on this list confirming the cautious stance American banks are taking in lending since the credit crisis. As to the question of wisdom of Chinese banks' lending spree, only time will tell if their profligate lending is a boon for economic growth or will lead to bust.