The banking sector has been one of the worst performing sectors due to the recent financial crisis. Many small U.S. banks have been shutdown and many more are on the verge of extinction. However there are a few winning small banks. One such bank is Prosperity Bancshares Inc.(PRSP) based in Houston, Texas.
Prosperity's performance vs. the four large super banks in the past 10 years is shown below:
Click to enlarge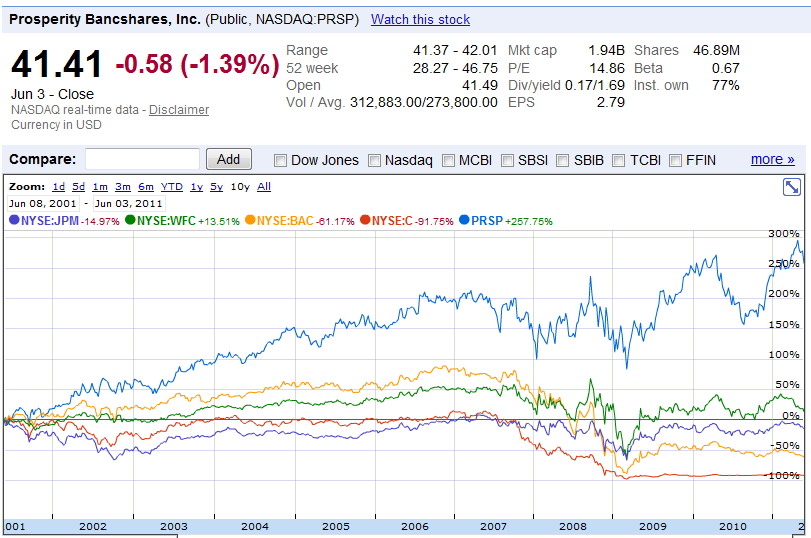 Citibank(C), Bank of America(BAC) and JPMorgan Chase (JPM) all have a negative return with Citibank faring the worst. The variance in returns between Prosperity Bancshares and the large banks is surprising since large banks were supposed to be better due to their massive size and scope of operations.
Disclosure: No positions