The chart below shows the current dividend yields in some of the major equity markets:
Click to Enlarge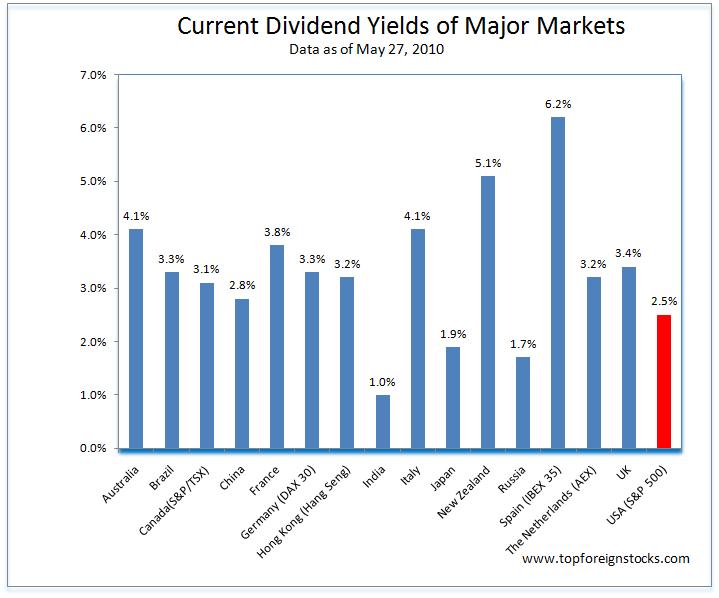 Source: FT Market Data
Among the developed markets, except Japan the  U.S. has the lowest yield at 2.5% for the S&P 500. Spain is one of the worst performing markets in the first five months of this year. Due to this fall and other factors, the yield on the IBEX 35 at 6.2% is the highest among developed countries. New Zealand equities have traditionally paid high dividends. Hence the New Zealand has the second best yield at 5.1%. Compared to Brazil, Russia and China, India has the lowest yield.